Small Business Startup News
Holiday Productivity: Keeping Employees Motivated When Work Is The Last Thing On Their Minds
Written by Tim Morral
Published: 11/15/2011
With Thanksgiving just around the corner, you need a plan to keep your employees motivated throughout the 2011 holiday season.
Now that the sugar rush of Halloween candy has left their systems, your employees thoughts have turned the corner toward Thanksgiving turkeys, Christmas shopping and holiday vacation schedules.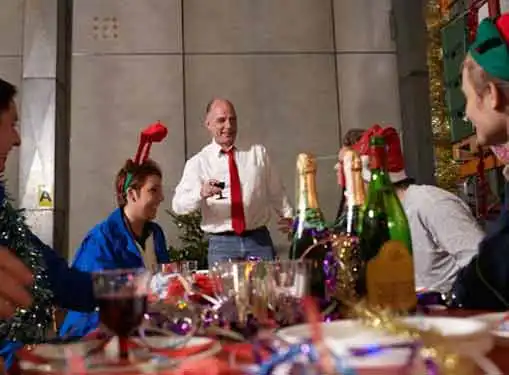 Like it or not, the holiday spirit is slowly infiltrating your workplace. Although you don't have anything against the holidays, you're also keenly aware of the fact that office productivity plummets when the moods turns festive. The big question is how can you maintain productivity in your workplace without being labeled as the office scrooge?
Wasp Barcode Technologies, a leader in small business productivity solutions, has compiled a list of 5 tips to keep your employees on track during the work hours. Wasp provides technical solutions for SMBs, but is also proud to share tips to help SMBs be more successful - even during the hectic holiday season.
Celebrate Success. Positive reinforcement adds to the celebratory atmosphere, while encouraging your employees to keep their noses to the grindstone during the holidays. Thank-you cards, congratulatory email, group lunches or even a team outing to a seasonal movie can all go a long way toward promoting office productivity.
Set Challenging Goals. Goals communicate expectations during the holidays and throughout the year. But if your plan is to simply issue a decree ordering your workers to increase widget production by 10% during the month of December, prepare for a mutiny. Goals must be reasonable and should be clearly communicated. It also helps if they are connected to a reward that recognizes the celebratory mood of the holidays.
Keep Them in the Loop. The holidays are also the end of the calendar year for your company. As you look toward 2012, make a concentrated effort to keep your workforce in the loop about your plans, allowing them to play an active role in the growth and development of your company.
Create an Enjoyable Atmosphere. Holiday decorations are fine, but it's more important to create an office atmosphere that is pleasant and welcoming. When employees labor in an environment that is characterized by acceptance and camaraderie, their productivity skyrockets - and it begins with you modeling the kind of attitude you want to see in your workplace.
Give Them the Tools for Success. Beat up and broken down equipment is no fun for anyone. When employees lack the proper tools to perform their jobs, they experience frustration and productivity takes a nosedive. As a holiday gift to the entire office, think about replacing that worn out copier or updating other pieces of equipment. By purchasing them before the end of the year, you'll get a tax deduction as well as a more motivated workforce.
Share this article
---
About Our Small Business News
Our team publishes news articles for entrepreneurs five days a week. Our small business news articles review trends in entrepreneurship, analyze the impact of new government policies, monitor key economic indicators that impact small business, and cover many other topics of interest to small business owners.
---
Additional Resources for Entrepreneurs