Small Business Startup News
Hospitality Trends For 2014
Written by Tim Morral
Published: 10/22/2013
Hospitality is red hot and a handful of trends will enable next year's industry leaders to cash in on explosive growth forecasts, according to industry experts.
Hospitality is big business and if industry forecasts are accurate, it will be even bigger business in 2014.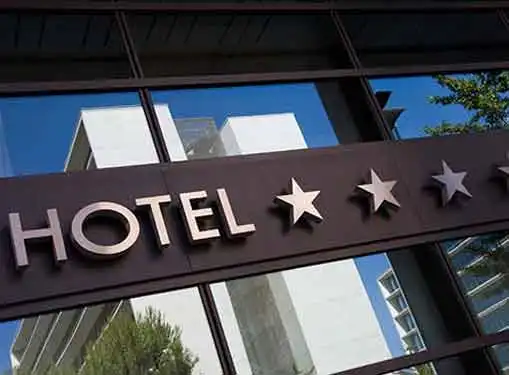 The World Travel & Tourism Council reports that tourism is one of the fastest growing work sectors. Over the next decade, travel and tourism jobs are expected to provide 328 million jobs worldwide -- accounting for 10 percent of the entire global workforce.
In the U.S., travel and tourism added an average of 55,000 jobs per month in 2013. Growth in U.S. hospitality is being driven by sustained international travel to the U.S., making international knowledge one of the biggest trends across the nation's hospitality sector.
The Chicago Business Journal recently reported on several other trends that experts at the Kendall College School of Hospitality Management have identified for 2014.
Digital Ratings. Online digital rating sites for tourism-related businesses are playing an increasingly important role in consumers buying decisions. Based on a 2012 Luxury Trend report, more than 33 percent of its customers currently view rating listed on TripAdvisor as "extremely important."
Bars. Everything old is new again in the bar scene. Classic and pre-Prohibition drinks are climbing in popularity on drink menus and vermouth is on track for a stellar year in 2014. Tea is also gaining popularity in mixed drinks that feature gin, rum and vodka.
Environmental Awareness. Across the hospitality industry, businesses are becoming more environmentally conscious. Although travellers expect to see more environmentally friendly practices in hotels, the majority (59%) of travellers aren't willing to pay more for eco-friendly hotel stays.
Room Service. Room service isn't disappearing, it's being re-invented. Many hotels are exploring ways to combine room service with digital menus and other resources that allow for better and more seamless ordering experiences.
Although hospitality businesses aren't reinventing the game in 2014, it's important for hospitality business owners to understand the relevance of these industry-wide trends for their specific business models. By leveraging larger trends at the local level, hospitality businesses may be able to achieve competitive advantage over other providers in their areas.
Share this article
---
About Our Small Business News
Our small business writers cover all the news that pertains to entrepreneurship. Our perspective is dedicated to helping you to start and grow your business.
---
Additional Resources for Entrepreneurs