Small Business Startup News
How Old Is Too Old To Become An Entrepreneur?
Written by Tim Morral
Published: 4/4/2014
As more and more older entrepreneurs enter the marketplace, some would-be business owners are asking questioning the age limits that have traditionally been applied to startup entrepreneurship.
Small business ownership is a dream that can be found on the bucket lists of countless Americans. Inspired by stories of success in their own or other industries, starting a company sounds like an attractive option for workers who aspire to apply their skills along a different vocational path.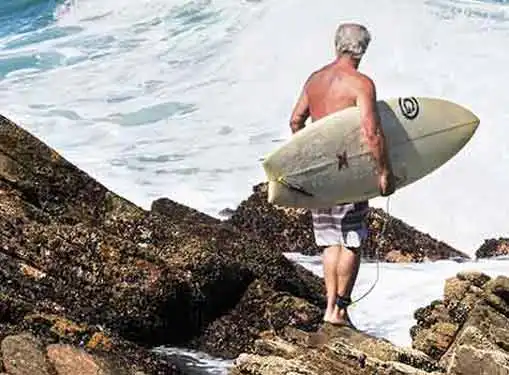 But for many, the dream of launching a small business is interrupted by life events. No matter how appealing entrepreneurship may sound, it never seems to be the right time for these individuals to leave the comfort of their jobs and strike out on their own. As a result, the age of startup entrepreneurs is rising, with many individuals waiting until their later years to test their entrepreneurial mettle.
Recently, NPR cited statistics from the Ewing Marion Kauffman Foundation, showing that business creation by older Americans grew more than 60 percent between 1996 and 2012. Aging Baby Boomers partially account for the sharp rise in startups among older Americans. But demographics aren't the only factor.
According to the NPR report, technology, capital resources and existing business networks also play a role in motivating older workers to make the leap to entrepreneurship. But the downside is that older startup entrepreneurs can't afford to risk as much as their younger peers.
"Never, never, never use your retirement savings to start that business," said Debbie Banda, interim vice president for financial affairs at the AARP. "If that business goes belly up, you've lost your nest egg. And you've lost it at a time in your life when you have very few years to recoup."
The transition from a salaried position to startup business ownership is never easy. Yet, many older entrepreneurs ultimately feel like they would have been better off starting their companies at a younger age.
In fact, a recent Forbes article showed that most entrepreneurs harbor sentiments similar to those of Scivantage Founder and CEO Adnane Charcour: "I wish I'd begun my journey sooner. The biggest risk for a potential entrepreneur in continuing to work for someone else is that once you succeed in that effort, it becomes harder and harder to let go of guaranteed comfort and stability in pursuit of your real dream."
Determining the right time to launch your startup is a decision you will have to make based on your individual goals and circumstances. But regardless of your current age, your best bet is to begin planning the transition to entrepreneurship as soon as possible.
Share this article
---
About Our News for Entrepreneurs
If this news for entrepreneurs inspired you, you can find plenty more like it on our site. We cover important news stories for entrepreneurs. In addition to breaking news for entrepreneurs, we also have tons of how-to articles that cover things like writing a business plan, preparing a marketing plan, getting publicity and much more.
---
Additional Resources for Entrepreneurs