Small Business Startup News
Impact Of The Pandemic On Venture Capital Funding
Written by Ken Gaebler
Published: 8/27/2020
For companies that have raised venture capital or are seeking venture capital, these are interesting times. The Covid-19 pandemic has entrepreneurs asking some very important questions.
If you're a venture-backed entrepreneur or an entrepreneur that was in the middle of chasing a funding round, here are three key questions to think through in light of the Covid-19 pandemic.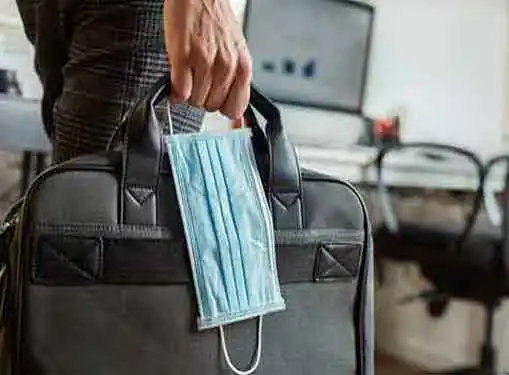 1. Are venture capital valuations low now?
In times of economic uncertainty, valuations tend to drop. People become more skeptical of financial projections in startup company pitch decks, and there's a growing sense that the time to get to a meaningful exit may elongate, given that it's unclear when the market for IPOs and the M&A market in general will be strong enough to realize a return on a venture investment.
The caveat to Covid's leading to lower valuations is that the rules of supply and demand still apply. If your startup is working on a Covid vaccine for example, you can expect your valuation to go through the roof.
Even if you are not working on a Covid vaccine, it may be comforting to know that many venture capitalists are thinking well beyond the current Covid crisis when they decide on valuation.
"Venture capital is a long-term asset class with success sometimes coming a decade after an initial investment, " said Israeli venture capitalist Aaron Applbaum, a partner at Mizmaa Ventures in Tel Aviv. "With the longer horizon, the best entrepreneurs will always be able to raise capital. There will always be demand to get into their companies, and that demand maintains high valuations."
2. Is now the right time to raise venture money?
If you think venture capital firms will be interested in backing you, there's no reason to avoid going to market. You'll just want to be sure that your pitch explains why investing in you makes sense in light of all the macro- and micro- related changes in the marketplace due to Covid-19.
To just push ahead with a story that doesn't touch on Covid-19 and its implications suggests that you might not have the managerial skills to build and grow a strong company. After all, the venture capital firms are evaluating you not only on your product, but also on your marketing and sales skills. If you're not pitching customers on how you can help them during these difficult times, it shows weakness in your ability to tell stories that will resonate in the marketplace.
If you are a seasoned entrepreneur and this isn't your first venture, you may actually find that it's easier to raise money during a pandemic.
Venture capitalist Applbaum agrees, noting that "In times of uncertainty, there is a tendency to invest in repeat entrepreneurs, those who have navigated companies to success before and who are more likely to be dynamic in changing environments."
Applbaum also suggests that during periods like the Covid pandemic "the market for B2B solutions shifts from selling 'vitamins' to selling 'pain-killers.' When money grows tight, and core business gets threatened, it is no longer attractive for buyers to spend money on nice-to-have solutions, and investment shifts to solutions that directly cut costs or create new revenue potential."
If your venture is a pain killer and not a vitamin, or you can shift your positioning in that direction, this may be a great time to raise venture capital.
3. How should venture-back companies interact with their contacts at their VC firm(s)?
If you've already got venture backing and are wondering how Covid-19 might change your relationship with the venture capital principals you work with, here are a few things to keep in mind.
First, expect a lot more hands-on attention from your VC backers. In market downturns, VCs get more active and may even ask for daily updates on sales, expenses and bank balances. In good times, you might have only seen them at the quarterly board meetings. Now that so many companies are failing, expect them to be working with you much more closely to ensure you don't go under.
Second, be aware that your leadership skills are under even greater scrutiny in these tough times. They want to see you leading your company through adversity. Maybe you hoped for 20% growth this year and now things look like they will be flat. That's fine. Flat is the new growth. Just be sure to be honest and transparent in all your communications with your VC partners. If you get them through this tough time with their investment intact, you'll have created a strong bond that will pay dividends in the future.
Finally, work with your VC contacts to get additional funds to ensure stability. Don't be shy of doing a down round if you have to. Cash is king when markets turn. The venture firm may be able to help you get funds from various government programs, some of which may be forgiven later. Take advantage of their financial expertise and follow their directions on getting burn rate down. Most VCs have been through a number of these economic boom-and-bust-cycles, and while a pandemic is in some ways a different thing altogether, make sue you tap into their expertise.
Applbaum says now is a great time to build up your relationships with your investors. "Companies should view increased contact with their venture capitalists as an opportunity, not a burden," he says. "Questions that management may previously not have wanted to trouble their venture capital firm with are now welcomed and a sign of good communication. Treat investors like members of the team, and it will pay dividends now, and long after this pandemic is behind us."
Share this article
---
About Our Small Business News
If you enjoyed this article, you can find other breaking news for entrepreneurs on our site. We cover important news stories for entrepreneurs. In addition to breaking news for entrepreneurs, we also have tons of how-to articles that cover things like writing a business plan, preparing a marketing plan, getting publicity and much more.
---
Additional Resources for Entrepreneurs