Intuit's Small Business Employment Index Shows Increase In Small Business Jobs
Written by Jenna Weiner
Published: 4/30/2010
The Small Business Employment Index from Inuit shows a job growth of about 66,000 in April.
The latest Intuit Small Business Employment Index indicates that small business employment grew by 0.33 percent in the month of April. This growth means approximately 66,000 new jobs were created during the month and roughly 300,000 new jobs have been added since the upward trend began in June 2009.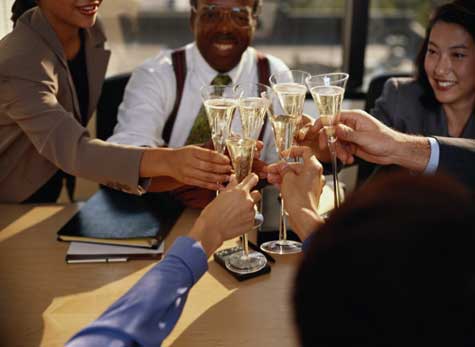 The monthly report is based on aggregate and anonymous figures from the 55,000 small businesses around the country that use Intuit Online Payroll. The results were released at the company's Small Business Town Hall at the Nasdaq Center in New York.
Reversing the downward trend that has been in place since 2007, the Small Business Employment Index shows that employment has been climbing since mid-2009. Month-to-month changes are seasonally adjusted and indicative of the state of the economy as whole.
Economist Dr. Susan Woodward said small businesses "are looking healthier," pointing out that "every trend [the index measures] is showing signs of a recovery."
Another recently released index brought more good news for entrepreneurs this week. Discover's Small Business Watch indicated that small business confidence jumped from March to April, surging back up to levels from the beginning of the year after falling last month.
Have Friends Who Might Like This Article?

Share this on Twitter
Let them know on LinkedIn
Ready to Learn More? We Think You Might Like These Articles:
---
About Our Small Business News
Our reporters cover all aspects of what entrepreneurs want and need to know. Our perspective is dedicated to helping you to start and grow your business.