Small Business Startup News
Is Fast Package Delivery Socially Responsible?
Written by Tim Morral
Published: 9/1/2014
As another major player enters the race for same-day delivery, some are starting to question the environmental and social impacts of nearly instant delivery options.
Amazon's intention to move ahead with same-day delivery has been well publicized, with the company rolling out plans to use drones to drop packages on consumers' doorsteps. It turns out, Amazon isn't the only major player in the same-day delivery game--and some folks are starting to question whether the same-day delivery racket is a socially responsible retail strategy.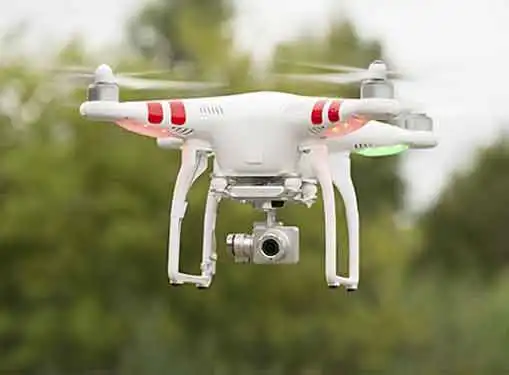 Recently, several media outlets reported that Google is working on a same-day delivery program of its own, featuring drones, robots, self-driving cars and other innovations. In fact, Google's "Project Wing" hopes to eventually deliver purchases to consumers across town in the span of a few minutes.
Heavyweights like Amazon and Google are keen on faster delivery options based on consumer demand. For many consumers, the immediate gratification of an in-store purchase negates the advantages of e-commerce. So, instead of purchasing online, consumers shop in-store for items they need right now.
Same-day delivery gives consumers the best of both worlds: the convenience of e-commerce combined with the immediate gratification of in-store. Same-day delivery also facilitates the online sale of perishables like produce and other grocery items.
The Environmental Impact of Same-Day Delivery
On the surface, the same-day delivery phenomenon looks like another extension of hyper-consumerism, leading some to ask whether same-day delivery is a socially and environmentally responsible retail development.
It's a debate that dates back 15 years, covered in detail in Joseph Romm's 1999 study: The Internet Economy and Global Warming, with Romm predicting that "increasing delivery of products by relatively inefficient means, including overnight delivery by air and/or truck" would be a likely future threat to the environment.
Amazon and other would-be same-day delivery providers argue that same-day, drone deliveries are actually beneficial for the environment. By relying on Amazon's highly efficient logistics and delivery network, consumers no longer need to drive to stores for same-day purchases, reducing the retail industry's overall carbon footprint.
Others aren't so sure, and some are advocating that deliveries be made in ways that produce no carbon emissions whatsoever. According to the National Retail Federation (NRF), Whole Foods Market stores are beginning to offer same-day delivery in major cities using pedal-power--bike delivery programs that piggyback on the popularity of bike sharing programs and electric-assist technology.
Whole Foods argues that pedal-driven delivery dramatically reduces the brand's carbon footprint and can even be faster than other delivery models because "drivers" don't have to search for parking. Not insignificantly, bike-based delivery also aligns with Whole Foods' brand image of sustainability and environmental responsibility.
Successful entrepreneurs know that building brand equity is important. Although same-day delivery may be beyond the reach of many small businesses right now, entrepreneurs should consider how they might use reduced delivery times as a competitive advantage, while at the same time ensuring that their delivery strategy fits with the company's brand image in terms of sustainability and social responsibility.
Share this article
---
About Our Breaking Entrepreneurial News
If this news for entrepreneurs inspired you, you can find many other small business news articles on our site. We cover essential news stories for entrepreneurs. In addition to breaking news for entrepreneurs, we also have tons of how-to articles that cover topics like getting business loans, preparing a marketing plan, getting publicity and much more.
---
Additional Resources for Entrepreneurs