Small Business Startup News
Kauffman Foundation Study Reveals Major Boost In Entrepreneurship In 2009
Written by Jenna Weiner
Published: 5/26/2010
Despite the challenges of a harsh economic climate, a new study shows that entrepreneurial activity increased significantly last year.
Newly released figures from the Kauffman Index of Entrepreneurial Activity show some surprising news for small business owners - the number of new businesses created during 2009 was the highest it has been in 14 years, despite the severe recession and record unemployment.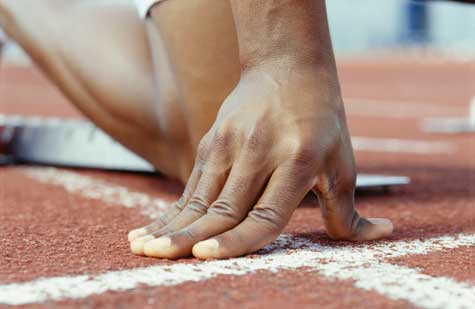 The numbers indicate that during last year, 27,000 more businesses were started per month than during 2008, and 60,000 more were started per month than in 2007.
"Challenging economic times can serve as a motivational boost to individuals who have been laid-off to become their own employers and future job creators," said the Kauffman Foundation's President and CEO, Carl Schramm. "Because entrepreneurs drive the economy, the growth in 2009 business startups is encouraging and hopefully points to a hopeful trend in terms of our economic recovery."
The Kauffman Index of Entrepreneurial Activity provides the earliest-possible documentation of new business development around the U.S. by capturing information from entrepreneurs during their first month of significant business activity.
Montana and Oklahoma topped the list as the states with the most entrepreneurial activity. Speaking to the Wall Street Journal, CEO Tom Walker of the Oklahoma nonprofit i2E said his group was working to build small business infrastructure and attract capital.
Have Friends Who Might Like This Article?

Share this on Twitter
Let them know on LinkedIn
Ready to Learn More? We Think You Might Like These Articles:
---
About Our Entrepreneur News
If this news for entrepreneurs inspired you, you can find plenty more like it on our site. We cover important news stories for entrepreneurs. In addition to breaking news for entrepreneurs, we also have tons of how-to articles that cover things like obtaining venture capital, preparing a marketing plan, getting publicity and much more.
---
Additional Resources for Entrepreneurs