Small Business Startup News
Latest Jobs Report Bodes Well For United States Economy And Small Business Owners
Written by Ken Gaebler
Published: 2/3/2012
We are back, baby! The latest jobs report indicates 243,000 new jobs were created in January.
2012 is starting off with a bang for the United States economy, and that bang may be an early indicator of an economic boom in the making.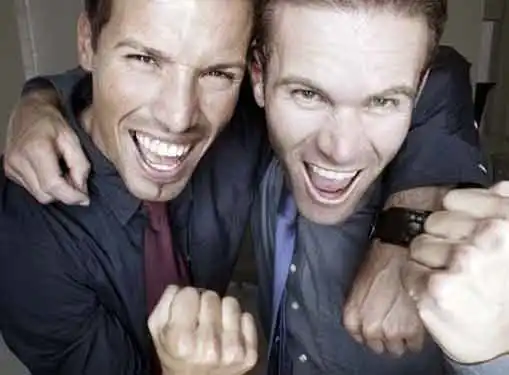 According to the latest Bureau of Labor Statistics report, the U.S. economy added 243,000 workers in January. That's up from 203,000 new jobs in December, and 157,000 new jobs in November.
That's a positive trend that is going to stick, and it's just part of a growing story of economic recovery. The creation of new jobs is having a positive impact on other economic indicators. Notably, the unemployment rate dropped to 8.3 percent. The rate has not been that low since February 2009. In addition, wages were up. Manufacturing even staged a strong comeback, adding 50,000 jobs.
So much of economic recovery is psychological in nature, and this is a much needed boost to our collective perception of how things are going: we now know that things are much better than we may have realized.
The happy ending to our recent economic woes will likely play out something like this:
This positive economic news will trigger a run-up in the stock market, which will increase wealth across the country, and it will encourage companies to invest in order to be prepared for a growing economy;
With companies hiring, the unemployment rate dropping, and personal wealth staging a comeback, consumer spending will rebound, fueling additional economic growth in the United States;
A recovering U.S. economy will instill confidence in other economies around the world, and the positive cycle of economic news will continue.
This virtuous economic cycle can easily be derailed by a material world crisis of some sort that could reinvigorate the pessimism that we've been trying to crush.
It's also useful to note that this economic recovery is going to make a lot of people's lives better, but some folks won't be any happier. If your job can be done in India, China, or Brazil for half the price you'd like to be making here, then you'll continue to stay on the unemployment rolls. If you don't have any skills that companies value, life will continue to suck for you.
As this recovery rolls on, unemployment in the U.S. may flatline at 6% or 7% for a decade or two. The U.S. had it good for many years, and globalization is "catch up time" for the rest of the world. Once we get economic parity on all sides of the planet, we'll see full economic recovery and an economic boom the likes of which we've never seen before.
This world is very different from the one you expected to grow up in, and you either have to make the necessary adjustments or suffer the consequences. Nobody but you can ensure that you have a job. If things aren't going well, the blame lies in the person you see when you look in the mirror.
Fortunately, the many small business owners who frequent this site know that being nimble and flexible is essential for entrepreneurial success. With economic recovery moving into full throttle mode, it's time to put those talents to use and ride the wave of economic good news to make 2012 a highly profitable year for your business.
Share this article
---
About Our Small Business News
Our small business news site is packed with useful information for people who love entrepreneurship. Find helpful entrepreneur resources about small business management, financing, marketing & technology.
---
Additional Resources for Entrepreneurs