Small Business Startup News
March Madness Will Cost Businesses $1.7B In Wasted Work Time
Written by Tim Morral
Published: 3/17/2014
Staffing experts predict the NCAA tournament will inflict a heavy financial toll on U.S. businesses, costing employers billions of dollars in lost productivity over the course of the contest.
It's that time of year employers dread. Not tax season, but March Madness--the NCAA basketball tournament slated to take place now through April 7th.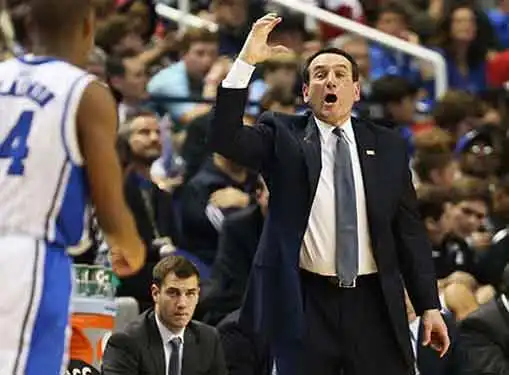 In a recent report at Reliable Plant about the financial impact the tournament will have on employers, it was estimated that 37.3 million workers will participate in March Madness pools and 1.5 million workers will watch games from their desks.
Based on wage data from the Bureau of Labor Statistics, staffing firm Challenger, Grey and Christmas predicts that tournament-related distractions will cost employers $1.7 billion in lost productivity--a serious loss when you consider that many employers have gone lean and are operating with reduced staff.
"There are many reasons companies would want to limit the distraction caused by March Madness, especially in the current economy. For public companies whose performance is judged on a quarterly basis, a couple of hours of low or lost productivity can make a difference. For professional service firms billing clients by the hour, 10 or 15 unproductive minutes out of an hour can be costly to a firm," said John Challenger, chief executive officer at Challenger, Gray & Christmas.
But lost time at the office isn't the only problem the tournament presents to employers. In many cases, the urge to watch games from the convenience of office workstations can bog down the company's wireless capabilities.
"The other issue is the impact that watching games online could have on the speed of the company's computer network. Streaming video uses a large portion of bandwidth, which is prompting more and more employers to block access to any video sites, whether it's YouTube or March Madness On Demand," added Challenger.
Combatting March Madness in the workplace without micromanaging employees is easier said than done. However, Challenger, Grey and Christmas suggests that rather than banning NCAA distraction outright, employers should look for creative ways to minimize its impact and boost workplace morale.
For example, by offering employees more flexible scheduling during the tournament, employers can help limit distractions during actual work periods. Also, by leaving a television tuned to games in the break room, employers can protect bandwidth by minimizing the need for workers to watch games online.
Share this article
---
About Our Small Business News
Our reporters cover all the news that pertains to entrepreneurship. Our coverage is all about giving you news you can use to start and grow your business.
---
Additional Resources for Entrepreneurs