Small Business Startup News
Millennials Embrace Entrepreneurship, Held Back By Economic Realities
Written by Tim Morral
Published: 11/11/2011
New poll indicates strong entrepreneurial leanings among young adults, but down economy means high barriers to entry.
Young adults are answering the call to entrepreneurship in record numbers, according to a recent poll conducted by the Young Invincibles in conjunction with Lake Research Partners and Bellwether Research and funded by the Ewing Marion Kauffman Foundation.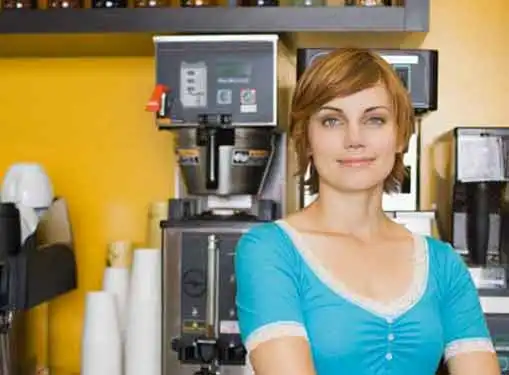 The poll was released in advance of Global Entrepreneurship Week (Nov. 14-20), an initiative designed to inspire young people to embrace innovation, imagination and creativity in entrepreneurship.
Based on a polling sample of 872 millennials, the study revealed that more than half of Americans age 18 to 34 see entrepreneurship and business startups as the path to success.
"This poll reveals a generation that is enthusiastic about entrepreneurship, and that is good news for the U.S.," said Carl Schramm, president and CEO of the Kauffman Foundation, "Fifty-four percent of the nation's Millennials either want to start a business or already have started one. They recognize that entrepreneurship is the key to reviving the economy."
Demographically, the poll revealed strong entrepreneurial tendencies among young people of color. More than 60% of Latinos and African-Americans plan to one day start their own companies. When it comes to gender, women are significantly less likely to embrace entrepreneurial risk than men. Just 44% of women surveyed reported a desire to start a small business, compared to 57% of men.
But perhaps the most telling results of the poll related to the timing of millennials' startup plans. With a meager 8% of millennials reporting current business ownership, only 11% intend to launch their operations in the next twelve months. More than one in three indicated they are pushing back their startup plans due to the sluggishness of the U.S. economy.
Even more than other generations of entrepreneurs, millennials face a daunting array of startup barriers. Lack of access to capital, deficits in training and mentors, and high debt burdens are severely restricting millennials' ability to take the plunge into business ownership.
To facilitate millennial startups, many young people are urging legislators to increase the availability of startup loans to young entrepreneurs and offer more training opportunities for the next generation of small business owners.
Share this article
---
About Our News for Small Business Owners
If you liked this small business news article, you can find plenty more like it on our site. We cover important news stories for entrepreneurs. In addition to breaking news for entrepreneurs, we also have tons of how-to articles that cover things like getting business loans, preparing a marketing plan, getting publicity and much more.
---
Additional Resources for Entrepreneurs