Small Business Startup News
Minimum Wage Jumped In 20 States, Effective Yesterday
Written by Tim Morral
Published: 1/2/2015
Effective New Year's Day, 20 states have implemented minimum wage increases, marking the first time that a majority of states will have minimum wages that surpass the federal minimum wage of $7.25.
Minimum wages rose in 20 states, effective January 1.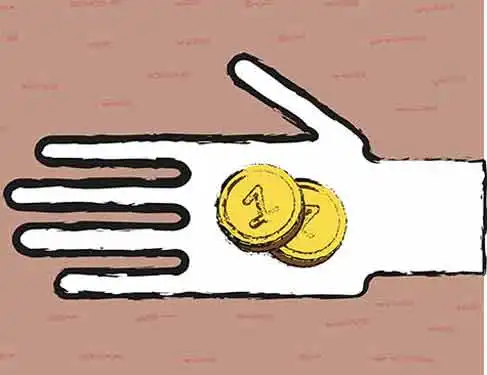 The National Employment Law Project reports that the new 2015 minimum wage increases stem from a combination of initiatives, including 2014 ballot measures (Arkansas, Nebraska and South Dakota); new 2014 legislation (Connecticut, Hawaii, Maryland, Massachusetts, Rhode Island, Vermont and West Virginia); preexisting state laws requiring automatic annual increases to keep pace with the rising cost of living (Arizona, Colorado, Florida, Missouri, Montana, New Jersey, Ohio, Oregon and Washington); and, in the case of one state, prior legislation prescribing stepped increases in the minimum wage over time (New York).
Additional minimum wage increases will occur throughout the rest of 2015, with increases planned for Delaware, Minnesota, Michigan and the District of Columbia.
Impact on the Economy and on Small Businesses
According to an analysis of Census data by the Economic Policy Institute, the new 2015 minimum wage increases will boost salaries for 3.1 million low-paid workers.
Given the important role that small businesses play in the economy, the impact of the minimum wage increases may largely be determined by how increasing minimum wages will affect small business owners.
Many economists argue that minimum wage workers will quickly spend their new earnings, shopping at local businesses and providing an economic boost. Others counter that small business owners will bear the brunt of the increases, and many will have lower profits as a result, with some possibly going out of business.
Academics and economists have a widely divergent set of opinions, but there is definitely a camp that is not in favor of raising the minimum wage.
"People who like the minimum wage like it because they like other forms of government interventions into the marketplace," Richard Burkhauser, a professor of policy analysis at Cornell, recently told a PBS reporter. "Some of us are more skeptical of those interventions. We think they do more harm than good."
Federal Minimum Wage Increase Debate Continues
With these increases in state minimum wages, there will be additional scrutiny of the federal minimum wage,
President Obama has supported the Fair Minimum Wage Act of 2013, which was introduced in the U.S. Senate and House of Representatives last year. With this Act, the federal minimum wage would have increased to $10.10 per hour, followed by annual adjustments for inflation. Republicans effectively killed the bill by blocking its debate in the Senate.
Still, the pressure to raise the national minimum wage continues. Advocates for increases in the minimum wage would like the federal government to follow the lead of states who are raising the minimum wage.
"Throughout the country, voters and local governments have heeded the public's demand for higher wages. Now it's time for Congress to do the same, and give workers across the nation the pay raise they need and have earned," says said Christine Owens, executive director of the National Employment Law Project.
But opponents of a minimum wage increase don't think a federal minimum wage increase is necessary. As reported by NPR, Scott DeFife, executive vice president of public policy for the National Restaurant Association, claims there is no reason to implement a federal increase because so many states are raising their minimum wage rates. He also suggests that raising the minimum wage could kill jobs and slow what has proved to be a surprisingly strong economic recovery.
"If there is too much pressure on wages, there may be less of those jobs per establishment, and in certain areas of the country, you could see stagnating growth in the industry," he says.
Share this article
---
About Our Breaking Entrepreneurial News
Our reporters cover all aspects of small business ownership. Our perspective is dedicated to helping you to start and grow your business.
---
Additional Resources for Entrepreneurs