Small Business Startup News
NOLAbound Shines Spotlight On Innovation And Entrepreneurship In New Orleans
Written by Tim Morral
Published: 11/21/2011
Program will provide all-expense trips for professionals to gain a firsthand look at the New Orleans entrepreneurial community in March 2012.
The application period opens today for NOLAbound, a program for qualified professionals who are interesting in experiencing, documenting and sharing their perceptions of the New Orleans entrepreneurial community.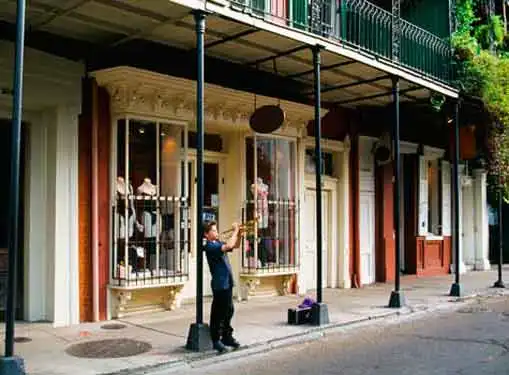 Designed to demonstrate New Orleans' appeal as a center of new business progress and innovation, NOLAbound is specifically focused on four entrepreneurial sectors: arts-based businesses, biosciences, digital media, and sustainable industries.
The NOLAbound initiative is a collaborative project of the Downtown Development District of New Orleans, Greater New Orleans, Inc., and The Idea Village, and is largely funded by the U.S. Economic Development Administration.
"I've founded successful companies in New York, London, and Los Angeles, but right now New Orleans is the absolute best place to build a startup," said Patrick Comer, founder and CEO of Federated Sample, a New Orleans-based online market research company that currently employs 22 people and recently raised $2.8 million in venture capital funding.
Comer continues, "Innovators and entrepreneurs need to consider NOLA for a unique mix of culture and business that is nurturing the startup community here. The rich vein of creativity is unlike anything else I've seen, and the system of technology development and angel investor tax credits creates immediate return for both investors and startups."
Program participation is limited to 25 professional participants from around the nation. If selected, program participants will be required to share their impressions via the NOLAbound website and their own social networks. The five-day program will be filmed for a documentary that is slated to premiere in October 2012.
The application period for NOLAbound will remain open until Friday, December 16, 2011. Applications and additional details can be found at benolabound.com.
Share this article
---
About Our Small Business News
If you enjoyed this article, you can find other breaking news for entrepreneurs on our site. We cover important news stories for entrepreneurs. In addition to breaking news for entrepreneurs, we also have tons of helpful articles that cover topics like writing a business plan, buying advertising, working with family members and much more.
---
Additional Resources for Entrepreneurs