Small Business Startup News
NYC Cracks Down On Sidewalk Cafes
Written by Tim Morral
Published: 6/5/2013
As urban restaurateurs gear up for a busy summer season, New York City is rolling out stricter zoning enforcement for sidewalk cafes--a mainstay of many small dining establishments throughout the city.
Summer is a busy time of year for small business eateries. In addition to increased tourist traffic, many small restaurants benefit from opportunities for outdoor dining experiences, including the ever-popular sidewalk café concept.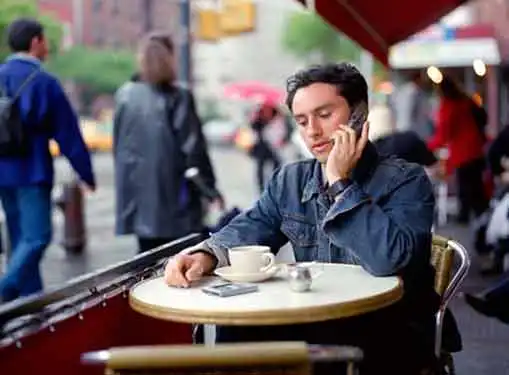 But according to a recent report in The New York Post, the New York City Department of Consumer Affairs is taking a closer look at sidewalk cafés and appears ready to shut down street-side dining venues that don't meet zoning requirements.
So far, the department has notified at least seventeen popular café venues that this may be the last season they will be allowed to offer sidewalk dining experiences, despite the fact that some of these restaurants have been operating street-side for more than twenty years.
"I don't know what to do," said Chel Seng, owner of Sushi Choshi on Irving Place. "It will affect us. It's very busy in the summer. It's a main reason people come -- to sit outside."
Affected restaurants have been told that they have 100 business days from May 1 to comply with city requirements or cease sidewalk operations. Owners have three options for compliance: present a certified land survey to demonstrate they are operating on private property, file for a zoning exemption or surrender their permits.
Although the enforcement of government regulations is always a concern for restaurants and other small businesses, zoning considerations for commercial properties can be especially troublesome. Business owners--even those who have operated at their location for years--are often unaware of specific zoning details that can threaten their operations and jeopardize the sustainability of their business models.
As other cities take steps to loosen restrictions on sidewalk cafés, at least for now NYC restaurants need to determine whether the venues and dining experiences they offer comply with New York's increasingly strict zoning regulations.
Share this article
---
About Our Small Business News
If this news for entrepreneurs inspired you, you can find many other small business news articles on our site. We cover important news stories for small business owners. In addition to breaking news for entrepreneurs, we also have tons of useful articles that cover common small business challenges like writing a business plan, buying advertising, selling a business and much more.
---
Additional Resources for Entrepreneurs