National Small Business Survey Shows Leadership From Small Business Owners
Written by Jenna Weiner
Published: 5/7/2010
A national survey from FedEx Office shows that small business owners expect their businesses to recover as they lead the country out of the recession.
Newly released results from the Signs of the Times national small business survey indicate that small business owners are looking to lead the way as the U.S. recovers from the recession.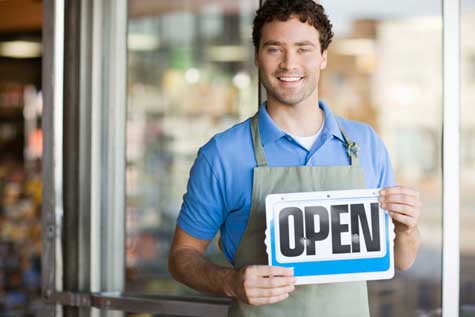 The study was put together by FedEx Office in conjunction with the Ketchum Global Research Network and Braun Research. It was conducted online at the beginning of April, and included a total of 500 interviews with small business owners employing 5 to 100 employees.
A solid 72 percent of respondents said they will be the driving force behind the economy's recovery, and 51 percent confidently said their businesses have recovered or will recover by the end of the year. These results are significantly more optimistic than those from last year's survey - good news for entrepreneurs who were worried about the economy's impact in 2009.
Randy Scarborough, FedEx Office's vice president of marketing, said small businesses "are definitely getting it right when it comes to identifying and investing in the tools that will help them bounce back from a difficult period."
The positive results are consistent with findings from another recent study by human resources provider Administaff. In the company's Business Confidence Survey, more than 39 percent of small business owners said they expect the economy to turn around this year.
Have Friends Who Might Like This Article?

Share this on Twitter
Let them know on LinkedIn
Ready to Learn More? We Think You Might Like These Articles:
---
About Our Small Business News
Our reporters cover all aspects of entrepreneurship. Our coverage is dedicated to helping you to start and grow your business.