Small Business Startup News
Nearly 1 Million Small Business Jobs At Risk Due To Automatic Budget Cuts
Written by Tim Morral
Published: 9/26/2012
Aerospace Industries Association says that sequestration could have a heavy impact on the nation's small business workforce if Congress fails to act before cuts take effect in January 2013.
The Aerospace Industries Association estimates that 956,181 small business jobs may be eliminated under sequestration, the legislative maneuver that will trigger $1.2 trillion in automatic budget cuts if Congress fails to act before January 2, 2013.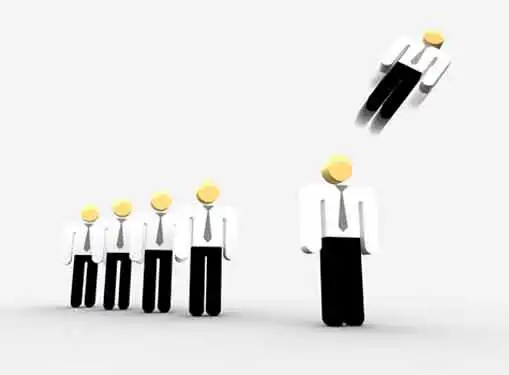 Conducted by Dr. Stephen S. Fuller, Dwight Schar Faculty Chair and director for Regional Analysis at George Mason University, in conjunction with Chmura Economics and Analytics, the study indicates that total U.S. job losses could reach 2.14 million. The resulting worker shortage could have a devastating effect on defense and non-defense employers across a diverse mix of industries and business sizes.
"Further analysis shows that nearly half of all sequestration job losses would come from small businesses," said Fuller. "This is a crucial finding given the importance of small business job creation to the economy and their role as sources of innovation for national defense."
A more detailed look at the findings shows that 45 percent of job losses during the first year of sequestration would directly affect companies with a workforce of 500 employees or less. Based on SBA estimates, in 2011 20% of Department of Defense prime contracts (35% of subcontracts) were awarded to small businesses. For NASA, small business contract awards jumped to 18% (38% subcontracts), and approximately two-thirds of the DOD's specialty parts and technologies come from small firms.
Beyond the immediate impact, these small business job losses could also have a cascade effect related to employee training. In many instances, displaced employees are highly trained workers who cannot be quickly replaced.
"The threat of sequestration is already causing my company to be very cautious," said Joe Murphy, chairman of The Ferco Aerospace Group, a small family-owned aerospace sheet metal fabrication business in Franklin, Ohio. "Congress doesn't realize how quickly manufacturing capability will be lost with sequestration. It can take 12 months or longer to train a welder and once those skills are lost, it will take months to recover."
Share this article
---
About Our Small Business News
Gaebler.com journalists write new news articles for entrepreneurs five days a week. Our small business news articles review trends in business management, analyze the impact of new government policies, present relevant entrepreneurial research findings, and cover many other topics of interest to small business owners.
---
Additional Resources for Entrepreneurs