New Hampshire Launches Website To Give Small Business Owners Advice
Written by Jenna Weiner
Published: 7/1/2010
New Hampshire launches new website to assist entrepreneurs and small business owners.
There is good news for entrepreneurs in New Hampshire, thanks to a newly launched website.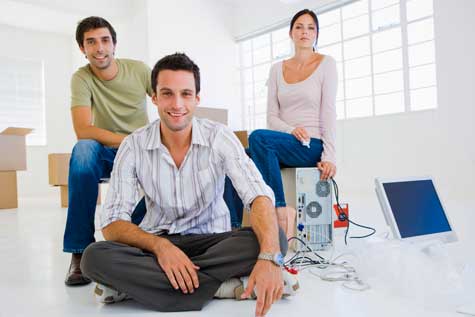 The Associated Press reports that the new site will allow visitors to connect with experts in small business and give them the opportunity to ask questions on a variety of topics. The website - MyExpertNet - is a free service developed by the Knowledge Institute, based in Exeter, New Hampshire. It currently has 41 volunteers willing to help out those in need of assistance when it comes to running a small business.
"Anyone who has ever started a business knows that the process is daunting at best and terrifying at worst," said Russ Oullette, a volunteer with the site, in an interview with the AP. "To have someone who has been through what you're going through and who is willing to take the time to help you navigate the rough waters is invaluable."
The state of New Hampshire has made headlines in recent days in other efforts to help the local small business community. The Foster Daily Democrat recently reported that the New Hampshire Small Business Development Center has launched an online course for people seeking information on how to obtain financing for a business.
Have Friends Who Might Like This Article?

Share this on Twitter
Let them know on LinkedIn
Ready to Learn More? We Think You Might Like These Articles:
---
About Our Entrepreneur News Feeds
Our reporters cover all the news that pertains to what entrepreneurs want and need to know. Our coverage is all about giving you news you can use to be a successful entrepreneur.