Small Business Startup News
New Law Leads To String Of New Microbreweries In New Jersey
Written by Tim Morral
Published: 10/26/2013
NJ law designed to create opportunities for craft breweries is proving effective, launching a string of new breweries across the state.
Craft breweries face an uphill battle under the best of circumstances. With marketing and production budgets that pale in comparison to their larger, more established competitors, small breweries struggle to gain a foothold in the marketplace and to capture a share of consumers' buying dollars.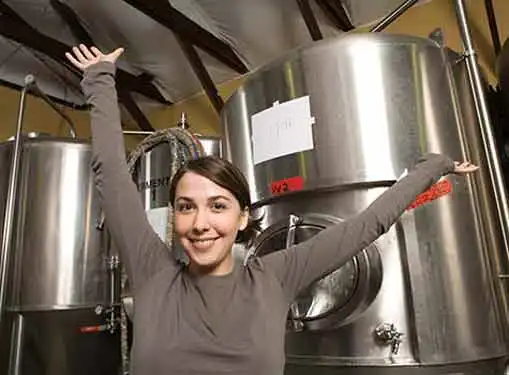 But in many instances, starting a microbreweries business is made even more difficult by laws that limit their ability to compete. In 2012, New Jersey took a step in the right direction with the passage of legislation that leveled the playing field by modernizing the state's craft beer industry laws--a move that is now launching a microbrewery revival across New Jersey.
The 2012 law enabled small breweries to increase annual production to 10,000 barrels (up from 3,000), to take advantage of the state's wholesale distribution system, and to offer samples of their products both onsite and offsite. The legislation also raised the limit on the number of brewpubs a company can open in the state and made it easier for microbreweries to offer tours or other activities that raise awareness for their products.
When the law was passed, Sen. Donald Norcross told the South Jersey Times, "For too long our craft brewers have been forced to operate under an antiquated system that hampered their ability to compete with businesses in the region. With this law, we will create a more friendly business environment for New Jersey's craft brewing industry, giving it the opportunity to expand and thrive. Growing the industry will create new local jobs, increase tourism and help contribute to an overall healthier state economy."
Since the passage of the law in 2012, New Jersey's microbrewery industry has thrived, with at least 15 new breweries scheduled to open by summer 2014 -- a significant increase over the 25 breweries that previously existed in New Jersey.
Share this article
---
About Our News for Small Business Owners
Our small business journalists publish news articles for entrepreneurs whenever there's news. Our small business news articles review trends in business management, analyze the impact of new government policies, present relevant entrepreneurial research findings, and cover many other topics of interest to entrepreneurs.
---
Additional Resources for Entrepreneurs