Small Business Startup News
Newer Companies Lead The Nation In Hiring And Workforce Stability
Written by Tim Morral
Published: 12/7/2012
New study shows that despite lower wages, startups launched since 2008 outpace established firms in driving job creation and reducing worker churn.
Small businesses have been highly touted as the engine behind the U.S. economic recovery. Although large corporations clearly play a role in the nation's economic outlook, small businesses have been placed at the epicenter of job creation and economic growth.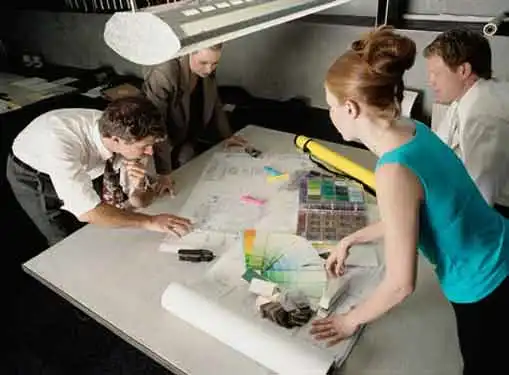 Now there is increasing evidence that it's not just small businesses, but newer small businesses that are driving hiring, workforce stability and other key outcomes during the economic recovery. A recent report released by the Ewing Marion Kauffman Foundation shows that the pace of hiring and job creation in firms established since 2008 is greater than in established companies.
Currently, approximately four in ten new hires at younger firms are classfied as newly created jobs. This is significantly higher than older, more established firms, which report rates in the range of 25 to 33 percent.
Although turnover rates declined from 1998 to 2010 for all firms, in the post-recession era only startup companies have reported recovery in the form of reduced worker churn. However, reduced turnover may also be an indicator that it is becoming more difficult for workers to advance their careers by securing positions with new employers.
According to Dane Stangler, director of research and policy at the Kauffman Foundation, "Unless labor markets have improved at early-career job matching, a degeneration in churn rates may indicate that the U.S. economy is becoming less dynamic. If workers have fewer opportunities to change companies and job roles, as this research indicates, it will be harder for them to advance their careers and grow their earnings."
Small business owners need to consider the larger employment marketplace when determining compensation levels. However, there continues to be a discrepancy between younger and more mature firms when it comes to employee earnings.
Despite gains in job creation and reduced turnover, the study revealed that workers at younger firms earn less than peers working at more established companies. In 2001, employees at younger firms earned approximately 85 percent of the salaries and benefits of workers at mature firms. In 2011, this percentage fell to 70 percent -- a significant difference that is based primarily on larger capital reserves in older companies.
Share this article
---
About Our Small Business News
If you liked this small business news article, you can find plenty more like it on our site. We cover important news stories for entrepreneurs. In addition to breaking news for entrepreneurs, we also have tons of how-to articles that cover topics like obtaining venture capital, preparing a marketing plan, getting publicity and much more.
---
Additional Resources for Entrepreneurs