Small Business Startup News
Organized Retail Crime Continues To Plague Retailers
Written by Tim Morral
Published: 5/27/2014
Nearly 90 percent of retailers report that they have been victims of organized retail crime in the past year.
Crime has always been a problem for retailers. But lately, retail crime has evolved from avoiding bad checks and the occasional shoplifter at the local mom-and-shop to sophisticated and organized criminal activities that target both brick-and-mortar and online retail operations.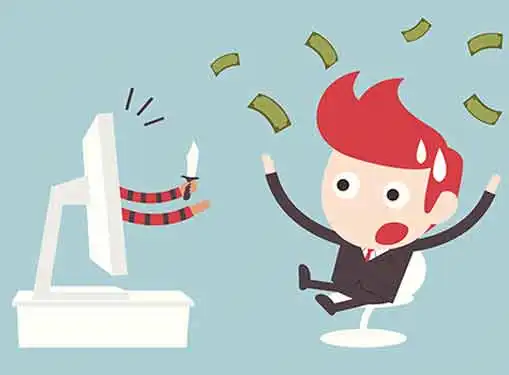 The National Retail Federation's (NRF) 2014 Organized Retail Crime survey found that organized retail crime is a $30 billion a year industry in the U.S.--and a problem that extends to retailers of all shapes and sizes.
In a poll of 76 senior loss prevention executives, 88.2 percent reported that their brands have been victims of organized retail crime in the past year, down slightly from 93.5 percent in 2013. However, it appears that criminals are increasingly targeting retailers' online activities. Almost half (48.3%) of the loss prevention executives surveyed said that their stores have been affected by online retail crime this year.
"Few retail crimes reach the level of concern among retailers that organized retail crime does," Senior Advisor, Asset Protection Rich Mellor told the NRF. "For the better part of 15 years, savvy criminals and the enterprises they're a part of have forced retailers to change how they deal with fraud, including maximizing efforts to partner with and educate law enforcement. These partnerships have become a crucial part of the fight against retail crime gangs, and while those invested in tracking down retail criminal enterprises can point to some success, it's evident there's still a big fight ahead of us."
Issues and Challenges in Organized Retail Crime
Some of the most common strategies associated with organized retail crime include physical fencing and e-fencing operations. Approximately 64 percent of surveyed executives said they have recovered merchandise from physical fencing operations (e.g. pawn shops, flea markets, etc.). But slightly more (68.2%) said they have recovered stolen merchandise from e-fencing locations (e.g. third-party sites, auction sites, blogs).
Additionally, incidents of cargo theft appear to be on the rise. More than a third of retailers experienced cargo theft in the last year, with the highest percentage (52%) reporting that it occurred en route from the distribution center to stores.
To combat incidents of retail crime, the NRF and retailers are calling for legislative remedies at the federal level. Although state laws are helpful, more federal legislation is needed to prosecute criminals, since many retail crime organizations operate across state lines.
Share this article
---
About Our Small Business Magazine
Our reporters give you breaking news that focuses on small business ownership. Our perspective is all about giving you news you can use to start and grow your business.
---
Additional Resources for Entrepreneurs