Small Business Startup News
Recent Venture Capital Transactions: August 3, 2022
Written by Ken Gaebler
Published: 8/3/2022
Talks of a slowdown in venture investing don't seem to be slowing down the number of deals we are processing. Frankly, we were hoping for a little break. But no rest for the weary.
August is just starting but the venture capital deals are rolling in fast, and we continue to log every deal in our venture capital database. Here are the first 17 venture capital deals of the month.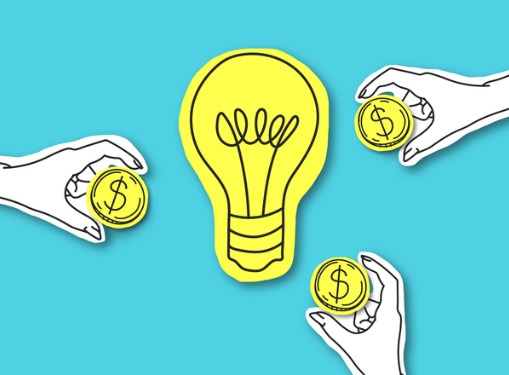 Here's one day's worth of deals entered. Enjoy!
Achievable
San Francisco-based Achievable, a startup company in the adaptive test prep space, raised a $650K funding round. Acquired Wisdom Fund led the round, with participation from Goodwater Capital and angel investors.
Aurora Hydrogen
Aurora Hydrogen, a hydrogen production technology company based in Edmonton, Canada, raised $10 million in Series A funding. The round was led by Energy Innovation Capital with participation from Williams Ventures, Shell Ventures, Chevron Technology Ventures, and The George Kaiser Family Foundation.
Boatsetter
Miami-based Boatsetter, a marketplace for boat rentals, scored a $38 million Series B funding round. The round was led by Level Equity. Alexis Ohanian, co-founder and executive chairman of the social media site Reddit, also invested.
BuiltAI
BuiltAI landed $2.7 million in seed funding from Philipp Mohr and Puli Liyanagama, former Apple and DataTiger executives, with participation from Plug and Play and MMC Ventures. The UK-based company, which has created an innovative AI platform for the commercial real estate market, also received an InnovateUK Smart Grant.
Clean Kitchen Club
Clean Kitchen Club has raised £2 million in funding from former McDonald's CEO Steve Easterbrook, businesswoman Grace Beverley, former Quorn chairman Clive Sharpe, and CleanCO founder Spencer Matthews. The company wants to bring plant-based food to the mainstream.
Concert Bio
Agtech firm Concert Bio landed a $1.7 million oversubscribed seed round. The Venture Collective led the round, with additional investment coming from Day One Ventures, Nucleus Capital, Ponderosa Ventures, Possible Ventures and Tet Ventures.
Differentiated Therapeutics
Biotech company Differentiated Therapeutics, based in San Diego and Cambridge, closed a $5 million seed financing round. The round was financed by Curie.Bio.
Enabld Technologies
CPaaS enablement company Enabld Technologies announced a $1.4 million seed round. With headquarters in Brussels, Belgium, and a Moldovan office in Chisinau, the company was founded just a year ago. It intends to use the funding for further development of its growing network of versatile and cutting-edge communication platforms and solutions. The Chairman and CEO of 21st Century Technologies, Wale Ajisebutu, led the round.
Grasshopper
NYC-based digital bank Grasshopper has closed a $30.4M venture funding round. GCP Capital Partners invested along with prior investors Endeavour Capital Advisors, Carpenter & Company, Patriot Financial Partners and FJ Capital Management.
Kerecis
Reykjavik-based Kerecis, which develops products from fish skin and fatty acids for cellular therapy, tissue regeneration, and protection, closed a $100m Series D financing, valuing it at $620 million. KIRKBI, the LEGO Group's family holding company, led the round, with participation from Silicon Valley's Emerson Collective as well as Icelandic pension funds BRU and LSV.
MakersHub
MakersHub, a San Francisco-based startup that helps manufacturing buyers and suppliers to connect, execute, and manage transactions, closed a $4.5 million seed funding round. The round was led by TTV Capital and included QED Investors, Canapi Ventures, Dash Fund, and Saluda Grade.
Novasenta
In a funding round led by UPMC Enterprises, Pittsburgh, PA-based Novasenta closed a $40M Series A investment. Novasenta is a biotech company working on new cancer therapies.
OneOf
Miami, Florida-based Web3 company OneOf raised over $8 million. Among the investors were Amex Ventures, ACTAI Ventures, Mirabaud Lifestyle Impact and Innovation Fund, Snow Hill Ventures, Sangha Capital, Chain Link Crypto Fund, Nima Capital, Andromeda Capital, Recharge Capital, Sanctor Capital and others.
OrBit Markets
Singapore-based OrBit Markets, a liquidity provider for cryptocurrency structured products, has secured $4.6M in angel funding. Matrixport led the round, with Brevan Howard Digital, New Form Capital, Maven 11 and Westridge Markets also participating.
Peech
Israeli video-editing AI startup Peech has raised $8.3 million in seed funding. Lead investor Ibex Investors was joined by Cardumen Capital and Fresh Fund.
Smarter Sorting
Smarter Sorting, an intelligence platform for consumer products, received $7 million in investment funding from Regeneration.VC. The company is based in Austin, Boulder, and Los Angeles.
Swaarm
An investment of around seven figures has been made in Berlin-based performance-based marketing platform Swaarm. The round was led by STS Ventures. Swaarm provides an innovative and easy-to-use ad-tracking solution that it markets to global agencies, advertisers and partner networks.
Share this article
---
About Our Breaking Small Business News
Gaebler.com journalists write new news articles for entrepreneurs five days a week. Our small business news articles review trends in small business, analyze the ramifications of regulatory initiatives, monitor key economic indicators that impact small business, and cover many other topics of interest to small business owners.
---
Additional Resources for Entrepreneurs