Small Business Startup News
SMBs Find Success After Moving Locations
Written by James Conroy
Published: 5/4/2009
Some small businesses can actually benefit from having to move their home base.
The "going out of business" sign has become commonplace across the U.S., but just because an entrepreneur is going out of business in one location it doesn't mean that a SMB has to give up on its dream.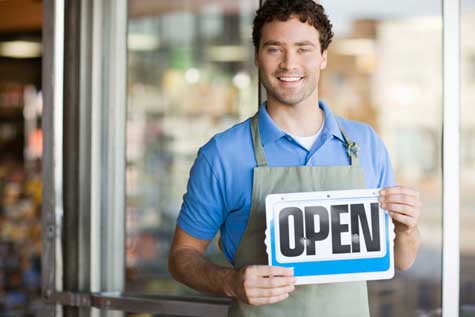 The New York Daily News reports that a number of small businesses are closing up shop in one location and moving to other, more affordable, locales.
Rent in places like New York City have forced many small business owners out of locations they have occupied for years. But according to Seth Bornstein, assistant dean for economic development at LaGuardia Community College, the end of one chapter in a small business can be the beginning of another.
"If people have a little chutzpah, they can reformat their idea and start over," he told the paper.
The news outlet points out that some businesses have moved to local malls to stay competitive while one Turkish rug store owner decided to avoid using a brick-and-mortar store and now holds private showings for interior decorators in the homes of their clients.
But it appears to be bad news for entrepreneurs looking to sell their businesses in this economic climate. BizBuySell.com, a website that helps entrepreneurs sell their businesses, says the amount of transactions and the median sale of those businesses is down.
Have Friends Who Might Like This Article?

Share this on Twitter
Let them know on LinkedIn
Ready to Learn More? We Think You Might Like These Articles:
---
About Our Small Business Magazine
We publish news articles for entrepreneurs five days a week. Our small business news articles review trends in entrepreneurship, analyze the impact of new government policies, monitor key economic indicators that impact small business, and cover many other topics of interest to small business owners.
---
Additional Resources for Entrepreneurs