Small Business Startup News
Salesforce Targets Startups With New Resource Program
Written by Tim Morral
Published: 10/8/2014
Salesforce for Startups will provide support and resources to young companies, while familiarizing them with the brand's software and platform.
Salesforce is widely known as a must-have sales technology for enterprise organizations. But for the first time, Salesforce has announced that it will expand its focus and begin offering a resource program for startup businesses--with the hope that these companies will grow and ultimately adopt the Salesforce.com platform.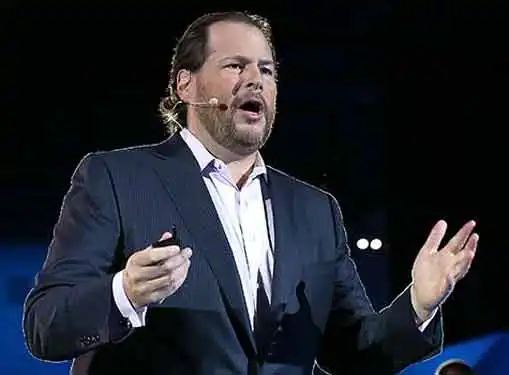 According to VentureBeat and other media sources, "Salesforce for Startups" is designed to initiate startup companies in the use of software to find and develop customers. Salesforce believes that's an important step because it directly impacts startups' ability to survive and achieve meaningful business growth.
"Startups fail because they lack customers, not because they lack funding," Ludovic Ulrich, director of startup relations at Salesforce, told VentureBeat. "That's the big thing I want to go after. I think Salesforce has all the ingredients to help them go through that journey from the beginning to get customers."
The Salesforce for Startups program has four parts:
Mentoring from Salesforce executives and experts
Free access to the Salesforce 1 Customer Platform
The ability to locate customers using the Salesforce AppExchange
A year of free customer tracking and service desk software
An article at ZDNet.com notes that this latest move by Salesforce complements Salesforce Ventures and its recently launched Salesforce1 Fund, which invests in technology that empowers companies to create mobile apps and connected products using social, mobile and cloud technology.
Salesforce isn't alone in its efforts to reach out to startups. Other enterprise-class providers have also started to focus on young organizations including Amazon and Google (Google Cloud Platform for Startups).
Free resources and software are appealing. But startups need to carefully discern where they want to go and what they need to get there before they wholeheartedly embrace any program being offered by an enterprise technology provider.
Why? Because without proper technology planning for small businesses, the startup can find itself entrenched in the wrong solution when it eventually reaches the next stage of growth--an even more critical time for the company and its technology.
Share this article
---
About Our Small Business News
Our small business news site is packed with useful information for people who love entrepreneurship. Find helpful entrepreneur resources about small business management, financing, marketing & technology.
---
Additional Resources for Entrepreneurs