Small Business Startup News
Silicon Valley Small Businesses Vs. Everyone Else
Written by Tim Morral
Published: 5/21/2014
Silicon Valley Business Journal compares the current state of Silicon Valley small businesses to small businesses outside the region's technology bubble--and the results may surprise you.
The prevailing narrative about startups and small businesses is that technology-related startups have a major advantage over non-technology startups in today's business environment. In many ways, that's true--technology startups tend to receive more investor attention and often have more potential for fast growth or acquisition opportunities.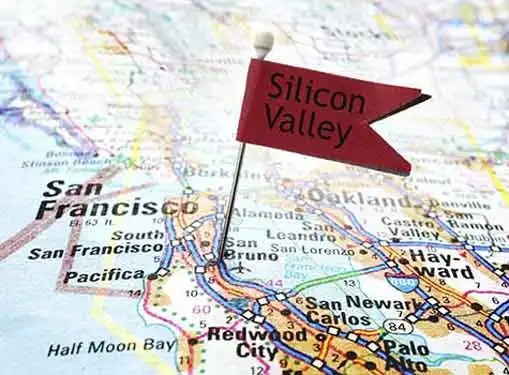 But does that mean small businesses in non-technology sectors don't stand a chance?
Not necessarily. A new study released in the Silicon Valley Business Journal compared Silicon Valley small businesses with small businesses nationwide. And while the study showed that close ties to Silicon Valley definitely help, the differences may not be as profound as they seem.
For example, one of the most interesting findings from the study related to small business hiring. In business, the intention to hire is typically seen as an indicator of business confidence and a precursor for growth or expansion, based on the assumption that the business will hire right and get good value from new hires.
According to the study, 79 percent of Silicon Valley small businesses plan to hire additional workers in the next twelve months compared to 75 percent of small businesses nationwide--a relatively small margin of difference, showing that most small businesses feel relatively confident about the short-term business outlook.
However, the margin becomes wider when it comes to the scope of planned hiring: Silicon Valley small businesses plan to hire an average of 8.2 additional workers over the next year, nearly double the 4.5 additional workers small businesses nationwide intend to hire.
In other findings:
Political Affiliation: 76 percent of Silicon Valley entrepreneurs identify themselves as either Republican or Independent, compared to 68 percent of entrepreneurs nationwide.
Brick-and-Mortar: Only 11 percent of Silicon Valley small businesses have retail storefronts, compared to nearly a third (29%) of small businesses across the country.
Healthcare: All (100%) of Silicon Valley small business owners agree that mandatory healthcare is a huge expense, but 48 percent believe it will level the playing field. Nationwide, just 65 percent of entrepreneurs believe mandatory healthcare is a huge expense, with a low 18 percent believing it will level the playing field.
At the end of the day, all small businesses -- whether they're located in Silicon Valley or not -- are subject to the same fundamental business rules. The best way to launch and grow a successful small business is to plan thoroughly and constantly look for opportunities to expand your customer base.
Share this article
---
About Our Breaking Small Business News
Our small business news site is packed with breaking news for small business startups and entrepreneurs. Find helpful entrepreneur resources about the latest business news and financial news concerning the market and the economy.
---
Additional Resources for Entrepreneurs