Small Business Startup News
Small Business Owners Are Happy With Roles, But Only Half Enjoy A Decent Work Life Balance
Written by Tim Morral
Published: 9/10/2013
Yodle survey shows that nearly half of all small business owners work more than 40 hours per week and more than a quarter take a week (or less) of vacation each year.
Owning and operating a small business can become an all-consuming task. With so much to do and so little time to do it, small business owners have a tendency to pour every waking hour into their companies--even if it jeopardizes their family life or physical well-being.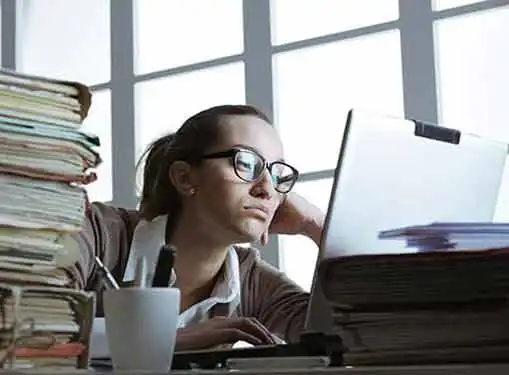 A recent study by marketing firm Yodle sheds light on the current state of small business ownership, revealing important insights about owners' work habits and the work-life balance that exists in today's entrepreneurial community.
According to the study, a majority (91%) of owners are happy about their decision to launch a small business, and 55 percent indicate that they are extremely happy about their choice.
However, only 52 percent of small business owners work 40 hours or less per week, while one in ten work more than 60 hours each week. Additionally, while 72 percent of owners take at least two weeks of vacation per year, nearly a third (27%) take a week or less off from the business each year.
When it comes to business-related concerns, finding new customers, paying for employee benefits and retaining current customers top the list. Personally, small business owners are worried about affording their own healthcare, saving for retirement and providing an adequate lifestyle for their families.
But despite the lack of personal time, less than half of all small business owners use automated technologies to perform scheduling, CRM, point-of-sale acquisition marketing and other business functions. Moreover, a quarter of small business owners don't spend any money on marketing activities--even though the ability to attract new customers is a primary business concern.
In addition to understanding marketing basics and investing in strategic marketing campaigns, the survey shows that it's more important than ever for small business owners to consider how technology can simplify their jobs and help them achieve a better work-life balance.
After an initial learning curve, the implementation of technology innovations often reduces the number of man-hours it takes to successfully own and operate a small business--a key priority for all owners regardless of business size.
Share this article
---
About Our News for Small Businesses
If you liked this small business news article, you can find plenty more like it on our site. We cover important news stories for small business owners. In addition to breaking news for entrepreneurs, we also have tons of how-to articles that cover things like getting business loans, preparing a marketing plan, working with family members and much more.
---
Additional Resources for Entrepreneurs