Small Business Startup News
Small Business Resolutions For 2012 New Year Focus On Growing Sales
Written by Tim Morral
Published: 12/28/2011
Business New Year's resolutions for 2012 will primarily be focused on improving sales and marketing, according to a recent TD Bank survey of small business owners.
It's that time of year. Small business owners and entrepreneurs are deciding what their 2012 will be like, making plans and business resolutions for the new year.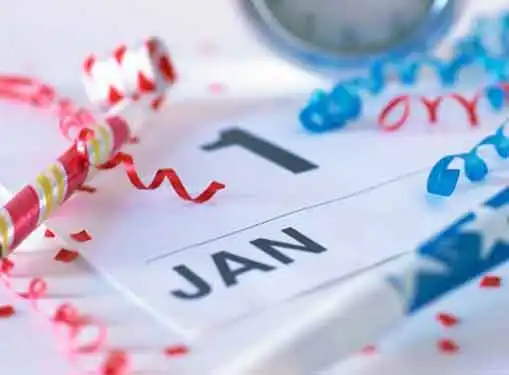 While business owners may want to take advantage of our automatic new years resolution generator for small business to brainstorm on great business ideas for 2012, it's also worthwhile to learn what initiatives other small businesses around the nation are prioritizing for 2012.
In a recent survey, TD Bank asked small business owners to identify their top New Year's resolution for 2012. Twenty-six percent said spending more time on sales and marketing would be their top resolution.
"With economic pressures likely to continue in 2012, it will be more important than ever for small businesses to find creative ways to grow sales and keep a close eye on cash flow," said Fred Graziano, Head of Regional Commercial Banking, Government Banking and Small Business at TD Bank.
Ron Volper, author of Up Your Sales in a Down Market, recommends these five New Year's Resolutions for companies that want to increase sales in 2012:
Become a more customer-focused company. Companies whose customers perceive them as customer-focused usually attract and keep more customers and are more profitable than their competitors.
Invest more in advertising and marketing. Because customers are more skittish due to economic challenges, you need to show up more often, both in advertising and in face-to-face meetings with customers.
Provide more sales training. Good sales training programs can measurably improve the knowledge and skills of veteran salespeople as well as rookies.
Protect existing customer relationships. The key to profitability is keeping your current customers. The longer you keep them the more profitable the relationship usually becomes.
Do not leave "well enough" alone. In this fast-paced environment, the companies that succeed are the ones that are willing to make major changes to their business. So evaluate what may no longer be working for your company and have the courage to stop doing it.
Beyond ramping up sales, many business owners who participated in the TD Bank survey identified a number of other high-priority business goals for 2012. Other 2012 New Year's Resolutions mentioned as top-priority business resolutions for 2012 included eliminating company debt (22%), improving cash flow (16%), developing a better business plan (13%), maintaining or increasing staffing levels (9 percent), working shorter hours (8%), and relying more on employees to handle daily operations (6%).
Share this article
---
About Our News for Small Business Owners
Our small business news site is packed with breaking news for people who love entrepreneurship. Learn about small business management, financing, marketing & technology.
---
Additional Resources for Entrepreneurs