Small Business Startup News
Small Businesses Must Complete Economic Census By Tomorrow Or Risk Fines
Written by Ken Gaebler
Published: 2/11/2013
Nearly 4 million businesses in the United States have some homework to complete by Tuesday of this week.
The U.S. Census Bureau mailed out the forms for its 2012 Economic Census in November and December and businesses are legally required to respond by Feb. 12.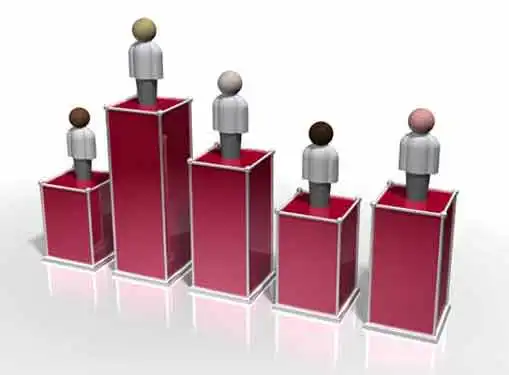 The penalty for not responding can be up to $5,000, and $10,000 for intentionally providing false information.
If you didn't get a census form, you are in the minority; forms were sent to "all but the smallest businesses in nearly every industry in the private, non-farm economy, and every geographic area of the U.S., Puerto Rico, and other U.S. Island Areas," according to information from the Census Bureau.
To complete the forms, you'll need to have your business EIN and your 2012 accounting statements and payroll records handy. With those documents in hand, for a small business that is not too complex, it takes about 30 minutes to complete the form.
The Economic Census is the federal government's official five-year measure of business and the economy in the country. Information on type of business, employment, payroll and similar economic performance data are collected. Statistics are aggregated and tabulated at the national and local level. Information about individual businesses is kept strictly confidential.
Many states and municipalities encourage their businesses to complete the forms because their economic rankings are impacted by the census. If a state or town's economic rankings are strong, they are often used to attract businesses and can be used for other public relations purposes.
The data is also used for demographic analysis. Firms that sell products to businesses will use the data to recast their marketing strategies, deciding which geographies have the most potential for a given product or service. The data is also valuable to new business owners, as many entrepreneurs use the data to decide where to locate their businesses.
It will take a while to crunch the numbers on the census. The first statistics from the Economic Census are expected to be available in December 2013.
For more information about the U.S. Economic Census, visit http://www.census.gov/econ/census/.
Share this article
---
About Our Business News for Entrepreneurs
We publish news articles for entrepreneurs five days a week. Our entrepreneur news articles review trends in business management, analyze the impact of new government policies, present relevant entrepreneurial research findings, and cover many other topics of interest to entrepreneurs.
---
Additional Resources for Entrepreneurs