Small Business Startup News
Small Businesses Struggling To Attract And Retain Skilled Employees
Written by Tim Morral
Published: 3/5/2013
PayScale survey indicates that keeping top employees is a top concern for small business owners in 2013.
Employees can make or break a small business. But historically, small businesses have faced challenges when it comes to recruiting and keeping the most talented workers--a trend that may have serious implications for small business employers in 2013.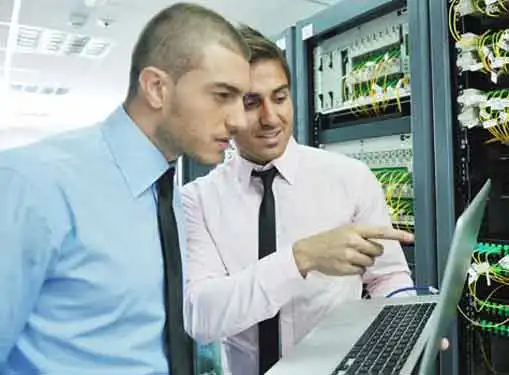 According to Inc.com, a recent PayScale compensation survey showed that while 15 percent more businesses plan to hire in 2013 than in 2012, a whopping 35 percent of businesses have positions that have been open for six months or more because they can't find qualified hires.
The article identifies what is called the "skills gap"--a lack of required skills and labor resources that limits the growth of American companies.
"Industries related to STEM [science, technology, engineering, and math] fields are hardest hit by the skills gap," said PayScale's Katie Bardaro. "Workers [in those fields] are in higher demand, but fewer and fewer of those enter the labor market jobless."
Despite the hurdles, finding good employees and keeping them is a top priority for growing small businesses. In many small firms, employees play a key role in not only day-to-day operations, but also in building long-term relationships with clients and customers that might otherwise abandon the business for a competitor.
To help close the skills gap and improve retention rates, 85 percent of all employers plan to give raises in 2013. Additionally, 52 percent plan to offer incentive-based bonuses and 61 percent will offer learning and development opportunities to their workforces.
However, more than half of the companies surveyed by PayScale want the government to provide tax incentives designed to help businesses educate and advance their workers.
A smaller percentage of businesses want to see increased government spending in national education (34%), retraining programs to help unemployed workers update/upgrade their current skill sets (33%) and immigration reform that makes it easier to bring skilled workers into the U.S. (14%).
Inc.com points out that these options are less popular because they may not deliver relief fast enough--underscoring the urgency of the skills gap for many U.S. companies.
Share this article
---
About Our News for Entrepreneurs
If you enjoyed this article, you can find plenty more like it on our site. We cover essential news stories for entrepreneurs. In addition to breaking news for entrepreneurs, we also have tons of how-to articles that cover topics like writing a business plan, preparing a marketing plan, working with family members and much more.
---
Additional Resources for Entrepreneurs