Small Business Startup News
Small Business Owners Struggle To Adapt To The New Normal
Written by Tim Morral
Published: 12/27/2011
Persistent economic uncertainty is leading many entrepreneurs to reset their strategy and expectations to accommodate a "new normal" in business.
Small business owners have been waiting patiently throughout the Great Recession and sluggish economic recovery, anxiously anticipating the day when the clouds lift and their businesses return to pre-recession levels.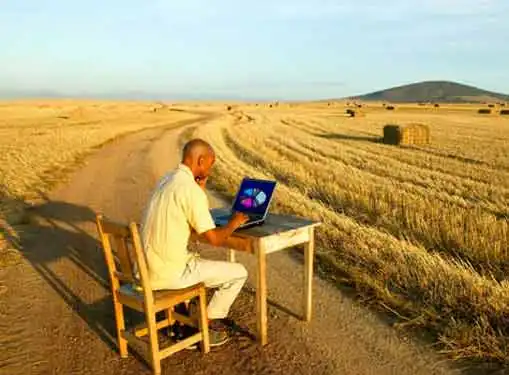 But with the economy still going nowhere fast, many entrepreneurs have a nagging feeling that a return to the glory days they experienced before the recession is still a long way off.
Welcome to the new normal.
Patricia Sigmon, founder and president of LPS Consulting (www.lpsconsulting.com), a 30-year-old technology firm that specializes in creating technology solutions for small to midsize businesses, suggests it may be time for SMB owners to accept that operating lean and mean will be necessary well into the foreseeable future.
Mission statements, business plans, budgets and strategies will have to be adjusted to a new set of standards and expectations in 2012. Business owners who have been waiting for a 2012 boom to expand, employ a significantly larger staff or perform other tasks may need to scrap their plans and literally go back to the drawing board.
According to Sigmon, 2012 is all about regrouping, renovation and creating brighter, less stressful perspective of your business in 2012. She offers several steps business owners can take to get started:
Fire Problem Customers. It's a given that for the most part, your company's highest maintenance and most stressful customers pay you the least. Conduct a profit analysis on a customer-by-customer basis and offload the customers that are dragging you and your business down.
Coddle Good Customers. On the flipside of the customer equation, look for new ways to reward and coddle your best and highest performing customers. Small gifts, periodic check-ins, loyalty rewards, etc. strengthen relationships with the people your business exists to serve and lead to a more uplifting business ownership experience.
Pay Yourself. If you have been delaying giving yourself a paycheck until the economy fully recovers, it's time to build a regular paycheck into the budget. However noble it may seem, refusing to reward yourself will inevitably backfire, causing ownership fatigue, burnout and other pitfalls of the new normal.
Embrace Outsourcing. Before you commit to hiring a new, full- or part-time employee, ask yourself whether the same result could be achieved through outsourcing. If it's done right, outsourcing creates less stress and gives your business the exactly what you need.
Share this article
---
About Our News for Entrepreneurs
If this news for entrepreneurs inspired you, you can find plenty more like it on our site. We cover important news stories for entrepreneurs. In addition to breaking news for entrepreneurs, we also have tons of useful articles that cover common small business challenges like getting business loans, preparing a marketing plan, getting publicity and much more.
---
Additional Resources for Entrepreneurs