Small Business Startup News
Small Businesses Getting Ready To Hire Again
Written by Jenna Weiner
Published: 10/27/2009
Optimism is higher for entrepreneurs starting companies in the last three years.
A new survey of hiring expectations brings good news for small business owners looking for signs to expand again - about 44 percent of small businesses say they plan to hire new employees in the next year.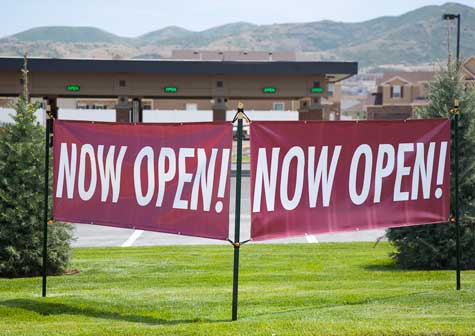 The Intuit Payroll survey finds small business owners expressing greater confidence in the economy and their prospects for growth in 2010. Sixty percent expect their business to grow in the next year.
Entrepreneurs who have founded businesses more recently are the most bullish: 80 percent of companies founded less than three years ago expect to grow over the next year. More veteran business owners who have been around for more than one recession are less optimitstic.
"Economists may have declared the recession over, but on Main Street, unemployment figures are what really matter," said Nora Denzel, senior vice president of Intuit's employee management division. "There are struggles ahead, nobody is uncorking the champagne bottle quite yet, but we are starting to see small signs of optimism."
In the current market with unemployment over 9 percent, 50 percent of small business owners are looking for a "people person," more than creative or mathematically skilled workers, Intuit said.
Have Friends Who Might Like This Article?

Share this on Twitter
Let them know on LinkedIn
Ready to Learn More? We Think You Might Like These Articles:
---
About Our Business News for Entrepreneurs
Our small business news site is packed with useful information for people who love entrepreneurship. Learn about small business management, financing, marketing & technology.
---
Additional Resources for Entrepreneurs