Small Businesses In NY Get Makeover From Interior Designer
Written by Jenna Weiner
Published: 10/25/2010
Celebrity interior designer helps New York small businesses improve productivity through better organization.
While many small business owners think long and hard about how to increase sales and get more customers, many can improve how they work by improving how an office looks. According to one celebrity interior designer, small business owners can make vast improvements without spending a fortune.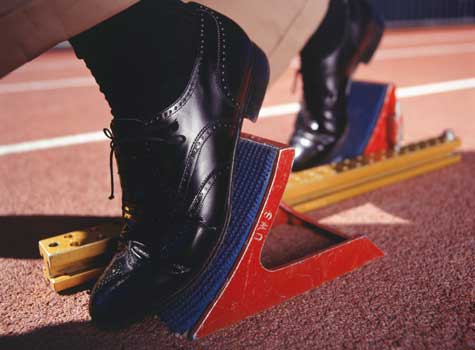 The New York Daily News reports that interior designer Christopher Lowell, well-known for his TV appearances, will gave three small business owners the chance to have their offices redesigned as part of Your Money's Office Makeover Contest.
Lowell will work with people in the offices to find out where items need to go and get areas more organized. One of the businesses that won the prize was Breast and Cervical Cancer Survivors Support Group, located in Sunset Park, Brooklyn. Lowell said that he was happy to help out such a worthy nonprofit business.
"They now have privacy while only being inches away from each other in tiny square footage," Lowell said in the latest news for small business owners. "More importantly, they now have room to do God's work - healing and counseling the sick. Bravo!"
Small businesses can find that big differences are made by rearranging how an office is set up. Being organized will not only save a small business money but it will also lead to fewer headaches in the future.
Have Friends Who Might Like This Article?

Share this on Twitter
Let them know on LinkedIn
Ready to Learn More? We Think You Might Like These Articles:
---
About Our Small Business News
Our small business writers cover all aspects of entrepreneurship. Our perspective is all about giving you news you can use to start and grow your business.