Small Business Startup News
Tablets And HDTVs Top Consumer Holiday Shopping Lists
Written by Tim Morral
Published: 11/28/2012
Consumer electronics continue to dominate the holiday retail marketplace as more shoppers buy the latest technologies online.
Remember when Cabbage Patch Dolls and Rubik's Cubes were the must-have gifts on everyone's holiday shopping list? For better or worse, those days are long gone as consumers continue to put electronics at the top of their holiday shopping lists.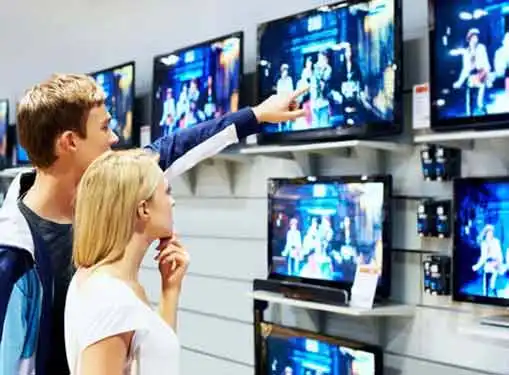 As expected, this year's holiday shoppers are flocking to the latest high-tech gadgetry, spending significant dollar amounts on a variety of portable and not-so-portable electronics. Although its still early in the holiday shopping season, both online and brick-and-mortar retailers are reporting an early spending surge on the latest models of popular technologies.
At Abt Electronics, one of the nation's largest independent electronics retailers, shoppers have gravitated to tablets, high-definition TVs and digital cameras. "In a multitasking world, consumers are looking for the fastest and latest way to connect to the Internet while on-the-go," said Abt's co- president Jon Abt. "It's not surprising to see consumers' holiday spending leaning towards technology, like tablets, that makes their lives simpler."
With year-over-year Black Friday sales up 22 percent from 2011, Abt Electronics' best-selling items over Thanksgiving weekend included Google Nexus 7 32GB tablets, Samsung 32" HDTVs and Canon PowerShot Digital Cameras. The store has also seen a significant uptick in online purchasing, reporting a 50 percent increase in Black Friday eCommerce sales compared to 2011.
Although Cyber Monday was once the focal point of holiday online shopping, consumers are increasingly using the Internet to make purchases throughout the holiday season, forcing retailers large and small to beef up their strategies for e-commerce. But the development of an online store presents unique challenges for small businesses that lack the personnel and resources to provide real-time, online support or other features that today's consumers expect from a first-rate online shopping experience.
To level the playing field, small retailers may want to consider utilizing turnkey eCommerce solutions, many of which leverage cloud technology to transform small business websites into affordable -- yet capable -- online stores.
Share this article
---
About Our Small Business News
We publish news articles for entrepreneurs whenever there's news. Our small business news articles review trends in business management, analyze the impact of new government policies, monitor key economic indicators that impact small business, and cover many other topics of interest to small business owners.
---
Additional Resources for Entrepreneurs