Small Business Startup News
Tapping Into The Alcohol Delivery Market
Written by Tim Morral
Published: 11/19/2015
A new trend is brewing: on-demand alcohol delivery. These three services stand out from the pack.
When breaking into a new, yet crowded industry, branding your startup can be just as important as pricing.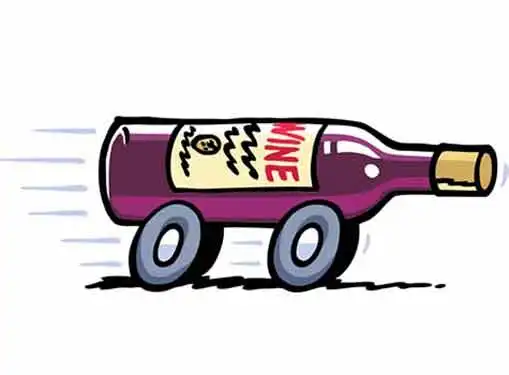 Restarting a business model that didn't succeed in the initial "dot com" era, a handful of new companies our on a mission to deliver beer, wine and spirits to your home or office.
They're fighting to position themselves as consumer-friendly while also delivering high value to their retail partners.
Although this space is becoming somewhat crowded, here are three alcohol delivery services stand out from the rest:
Drizly
Founded by two friends and recent Boston College graduates in 2013, Drizly has raised $17.8 million. That funding has allowed them to invest in their digital assets and expand to Austin, Baltimore, Boston, Chicago, Dallas, Denver, Hoboken/Jersey City, Indianapolis, Los Angeles, Minneapolis/St. Paul, New Orleans, New York City, Providence, Seattle, St. Louis, and Washington D.C. Drizly customers typically pay a five-dollar delivery fee, except in New York, which offers free delivery.
Drizly charges its retail partners monthly license fees that vary based on the local market and other factors. Other than that, vendors keep all revenues generated through Drizly, and customers pay the same prices that they would in-store (after deliver fees).
Thirstie
The look and feel of Thirstie's website is similar to the slick and worldly brands of Uber and UrbanDaddy. Thirstie partners with vendors in a very similar way to Drizly, but the company also partners with Glympse to provide users real-time visibility of their deliveries, as well as with Foodily for its drink recipe content.
Delivery fees can vary, and there is almost always an order minimum, depending on the vendor. Thirstie is available in New York, Jersey City, Hoboken, San Francisco, Los Angeles, Miami, Chicago, New Haven, Austin, Dallas, Ft. Worth, Houston, Tampa, Toronto, Ottawa and Washington D.C.
Saucey
Saucey wants to be the go-to mobile app for on-demand booze. The company is focused on building its network of couriers, who can make money as they deliver orders from retailers to customers. Unlike the other two companies, Saucey has no order minimums.
Founded in 2013, the company has held off seeking financing until recently, when it raised $4.5 million in seed money, which it's using to improve the platform and customer service. Currently serving Los Angeles, San Francisco, San Diego and Chicago, Saucey now has Dallas in its crosshairs.
Still an Untapped Market
All of these services aim to get customers their bottles of choice in under an hour. But in this buzzed-about new industry, the real race is for early market share and brand awareness.
Many consumers are still not aware that these services exist, so educating potential customers is a big part of this nascent industry's marketing plans.
Share this article
---
About Our Small Business News
Our reporters cover all aspects of entrepreneurship. Our coverage is all about giving you news you can use to be a successful entrepreneur.
---
Additional Resources for Entrepreneurs