Small Business Startup News
The Least Riskiest City For Recruiting And Relocating Talented Workers
Written by Tim Morral
Published: 3/28/2013
Aon Hewitt reports that New York is the lowest risk city in the world for attracting and relocating employees.
Every business owner knows the importance of finding good employees. When entrepreneurs invest time and resources in their companies, they need a reasonable assurance that they can attract capable, stable workers who will contribute to the success of the business.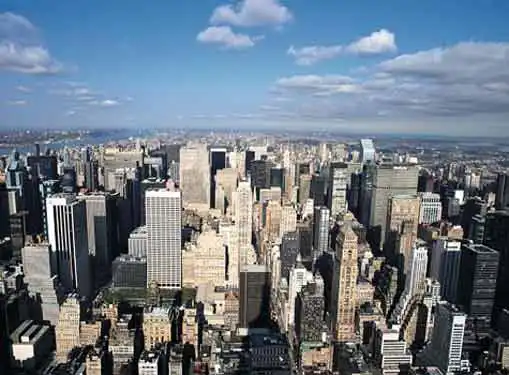 In recently released rankings by global HR firm Aon Hewitt, New York continues to be the world's lowest risk city for recruiting, employing and relocating talented employees. New York's position at the top of the global ranking is attributed to several factors including access to exceptional educational institutions, training opportunities and a large pool of qualified workers. New York also has a large working age population and high workforce productivity levels compared to other cities around the globe.
The five lowest risk cities for hiring include:
#1 New York
#2 Singapore
#3 Toronto
#4 London
#5 Montreal
"Pro-business employment policies have a significant impact on people risk," said Richard Payne, Talent and Rewards practice leader for Aon Hewitt in Asia Pacific. "Where government policies support a more flexible approach to talent immigration, employment practices and the provision of social welfare, these cities are able to attract and retain a talent supply critical for businesses."
At the other end of the spectrum, Luanda, Angola leads the list of the world's riskiest cities for hiring and employment. According to Aon Hewitt, high-risk cities are characterized by government instability and a lack of business-friendly employment practices.
The list of the five riskiest cities includes:
#1 Luanda, Angola
#2 Port Moresby, Papua New Guinea
#3 Lagos, Nigeria
#4 Dhaka, Bangladesh
#5 Tripoli, Libya
"There is a silver lining for these high risk cities - they will continue to experience population growth in the next decade which will increase the size of the labor pool," said Payne. "However, if the education and talent development infrastructure do not improve, these cities will face a surplus of low skilled workers and a shortage of highly educated professional talent."
For more information about Aon Hewitt's 2013 People Risk Index, visit the Aon Hewitt website.
Share this article
---
About Our Breaking Entrepreneurial News
If you enjoyed this article, you can find plenty more like it on our site. We cover important news stories for entrepreneurs. In addition to breaking news for entrepreneurs, we also have tons of how-to articles that cover topics like writing a business plan, preparing a marketing plan, getting publicity and much more.
---
Additional Resources for Entrepreneurs