Small Business Startup News
The Rising Tide Of Female Entrepreneurs
Written by Tim Morral
Published: 8/9/2013
Global Entrepreneurship Monitor reports that more than 126 million women either led or launched new businesses across 67 economies in 2012.
The debate over female entrepreneurs versus male entrepreneurs is long settled--women have proven themselves to be just as talented and capable as their male counterparts when it comes business ownership and entrepreneurship.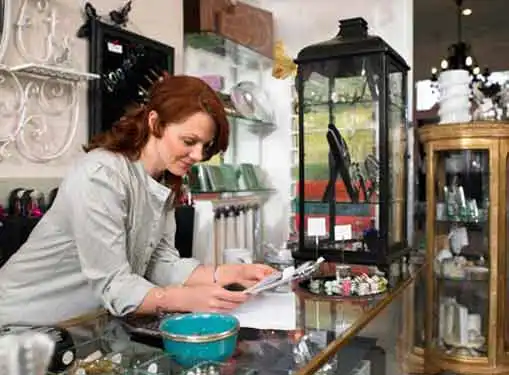 But historically, the number of women in entrepreneurial roles has been disproportionate to the number of men who launch and lead small businesses, in the U.S. and around the world. Although the factors behind the lag in female entrepreneurship are complex, in many cases the disparity has boiled down to fewer opportunities for funding or a lack of strong business networks.
However, a recent report by the Global Entrepreneurship Monitor (GEM) showed a marked increase in the number of female entrepreneurs. According to 2012 statistics, 48 million female entrepreneurs and 64 million female established business owners now employ at least one other person in their operations, across 67 economies. Approximately 12 million of these women entrepreneurs are expected to grow their businesses by at least six employees over the next five years.
The report found that despite gains, women continue to have a lack of self-confidence when it comes to entrepreneurial activity. Generally, women tend to be drawn to consumer industries, while men are firmly entrenched in capital and knowledge-based manufacturing or service sectors--even in the U.S. and Europe where women are more educated than men.
"Even though women may have more years of education, it may not relate to self-perceived confidence in their entrepreneurial capabilities," said Candida G. Brush, one of the report's authors and professor in Entrepreneurship at Babson College. "In developed economies, entrepreneurship is opportunity driven and women, who are well-schooled in other disciplines than entrepreneurship, may question their ability to identify, assess and act on an opportunity."
Additional highlights from the report include:
Female entrepreneurs are most active in sub-Saharan Africa, with 27 percent of the female population engaged in some form of entrepreneurial activity, compared to just 5 percent in Europe and Asia.
At least 50 percent of female entrepreneurs are situated in the consumer sector, including four out of five women entrepreneurs in Africa.
Age does not appear to be a determining factor in female entrepreneurship. Younger women (18-34 yrs.) are just as active as their older peers.
The primary motivating factor for women entrepreneurs in developed economies is opportunity, with three out of four female business owners in developed nations citing a desire to pursue an opportunity as the reason behind their entrepreneurial activities.
For more information or to view the entire report, visit the GEM website.
Share this article
---
About Our Small Business News
Our small business journalists publish news articles for entrepreneurs five days a week. Our small business news articles review trends in small business, analyze the ramifications of regulatory initiatives, monitor key economic indicators that impact small business, and cover many other topics of interest to entrepreneurs.
---
Additional Resources for Entrepreneurs