Small Business Startup News
Think Marijuana Stores Are Bad For The Neighborhood? Think Again.
Written by Tim Morral
Published: 2/24/2014
University of Colorado study shows that pot shops do not contribute to higher crime and don't qualify as locally undesirable land uses.
Conventional wisdom says that the presence of marijuana dispensaries places neighborhoods at risk by contributing to higher crime rates and other negative outcomes most community residents would rather avoid.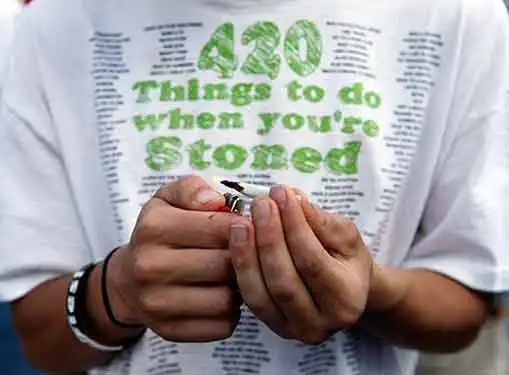 But a new study by the University of Colorado Denver School of Public Affairs is turning conventional wisdom on its head by showing that pot shops do not negatively affect local neighborhoods, cause higher crime rates or drive other undesirable outcomes.
As reported by Health News Colorado, the study focused on 275 marijuana distribution facilities in 75 Denver area neighborhoods, comparing 2010 Census data to data from 2000--before pot shops were legal in Denver.
Specifically, the study looked at whether marijuana dispensaries qualify as "locally undesirable land uses" or LULUs, evaluating whether or not these types of businesses contributed to higher crime rates, economic injustice and other factors.
Although marijuana stores tend to be located in higher crime neighborhoods, they do not appear to drive significantly higher crime rates in the local community--an important consideration for prospective marijuana entrepreneurs who want to be responsible when choosing the right location for business.
"Everybody is saying that these things are undesirable. If that's the case, it's certainly not showing up in the data," said Paul Stretesky, one of the authors of the study and a professor at the University of Colorado Denver School of Public Affairs.
When it comes to recreational marijuana shops (which were not addressed in 2010 Census data), the study authors expected to see inequalities with shops located primarily in poor neighborhoods. However, additional research showed that there is no relationship between pot shop locations and poverty rates or ethnicity, as recreational marijuana stores appear to be randomly dispersed throughout the Denver area.
"If you think of these (shops) like a polluting facility, based on the research I've done in the past, those facilities often release toxic chemicals in minority areas," Stretesky said. " I was looking at marijuana in the same way. It's probably not a good drug to be using. I would expect to see that these are undesirable ... I would not want my kids living near one. But maybe so many people look at (marijuana) as an acceptable thing that it's not harming neighborhoods. It brings in revenue and tax dollars. When you look at alcohol, it may not be as harmful. Maybe people's opinions have changed."
Share this article
---
About Our Business News for Entrepreneurs
Our reporters cover all aspects of small business ownership. Our perspective is all about giving you news you can use to be a successful entrepreneur.
---
Additional Resources for Entrepreneurs