Small Business Startup News
Twitter And Facebook Share A Vision For Acquisition
Written by Tim Morral
Published: 3/31/2015
In an effort to stay relevant, the two social networks are introducing new visual products featuring technology from recent startup acquisitions.
As companies grow from startups to conglomerates, there is always the concern that innovation will be suffocated by bureaucracy. Twitter and Facebook are thwarting this narrative through strategic acquisitions of cutting-edge companies, and the companies' latest visions are...vision.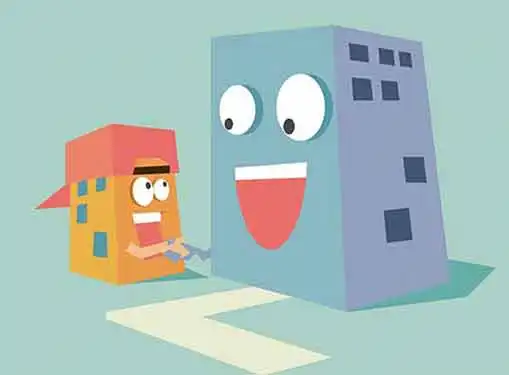 Tweet & Stream
This year, Meerkat set SXSW abuzz with the launch of its live video-streaming app that connects to Twitter. Everyone seemed to be wonder why Twitter wasn't offering this functionality itself. It turned out that they were, but the rollout was likely fast-tracked after the Meerkat media frenzy. Twitter had purchased Periscope, a very similar service, in January. Now that Twitter has launched it, Meerkat has also been stonewalled from Twitter's social graph--an effective tool for user growth.
The success of both services demonstrates how much demand there is for livestream video--even if that video only displays the contents of a stranger's refrigerator. While "Periscoping" doesn't roll off the tongue quite as easily as "Meerkatting," doing either is likely to eat up data allowances and drain your battery.
Until network speeds catch up to demand for live video streaming, both of these services will probably be used mainly by the technorati. But Twitter is clearly determined to remain ahead of the game as startups continue to develop new ways to use its service.
Virtual Reality, Real Money
While most people imagine virtual reality technology as an emerging platform for entertainment, Facebook sees potential for commerce. The social network behemoth purchased Oculus VR, a maker of virtual-reality headsets, for $2 billion in 2014.
Facebook executives have begun outlining their vision for the new technology, and it involves big-ticket purchases. The theory is that with an Oculus headset, consumers will be able to sample products without having to actually go anywhere. The idea is a novel one, and it could have huge implications for the real estate, auto and travel industries.
Periscope was founded less than a year ago, and Oculus VR was founded in 2012 via Kickstarter before each company's founder executed their entrepreneurial exit strategies . Facebook and Twitter know that they can't let the startups like these out-innovate them. With the twin social giants' mountains of cash, their strategy is to acquire these startups and develop them into new revenue streams before they have to.
Share this article
---
About Our News for Small Business Owners
Our small business writers give you breaking news that focuses on what entrepreneurs want and need to know. Our perspective is dedicated to helping you to be a successful entrepreneur.
---
Additional Resources for Entrepreneurs