Small Business Startup News
USAID Helps Female Entrepreneurs In Africa Launch Mobile Money Agent Businesses
Written by Tim Morral
Published: 1/7/2013
With the help of international partners, USAID's Global Development Alliance will bring training and resources to more than 4,000 women in Tanzania, Rwanda and Ghana.
Access to financing and other resources is a fundamental part of launching and operating a successful small business. But for female entrepreneurs in Africa, access to these types of services has historically been extremely limited, especially for those who can't readily tap into reliable sources of advice for female entrepreneurs.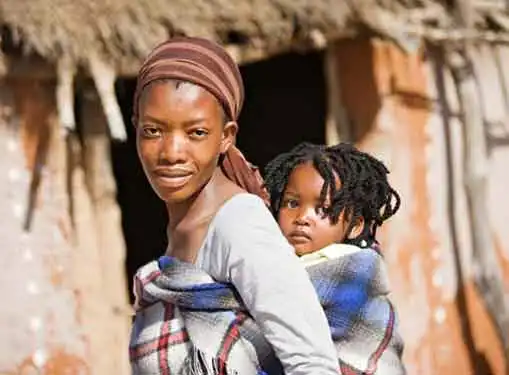 The World Bank estimates that globally, 2.5 billion working age adults lack access to formal financial services. In sub-Saharan Africa, just 12 percent of the population has access to any form of formalized banking services.
Now, the U.S. Agency for International Development (USAID) is teaming up with the Cherie Blair Foundation for Women and Millicom International Cellular S.A. to launch the Global Development Alliance, a program that will offer mobile financial services and other resources to Africa's female entrepreneurs.
"Our opportunity to economically empower women through powerful, wide-reaching mobile technologies is more realizable now than ever before," said USAID Chief Innovation Officer Maura O'Neill. "But our ability to succeed requires coordinated and collective action. As such, we value our partnership with the private sector and influential foundations, such as Millicom and the Cherie Blair Foundation for Women. The components of this partnership are groundbreaking, and we are excited to watch them unfold for the benefit of women and their families in Tanzania, Rwanda and Ghana."
Designed to provide 4,000 women with training in business skills and opportunities over an 18-month period, the program will give participants access to 12-month working capital loans for their mobile money businesses. The program will also provide financial literacy and business development training to assist participants in managing loan repayments and the growth of their mobile money agent businesses.
"Women entrepreneurs stand to gain a great deal from selling mobile money products," said Cherie Blair. "With the right business training and working capital available, women entrepreneurs can benefit from being part of a mobile operator's value chain. Setting up mobile sales provides additional household income and the opportunity for these women to be financially independent."
Share this article
---
About Our Entrepreneur News
Our small business writers cover all aspects of entrepreneurship. Our perspective is dedicated to helping you to be a successful entrepreneur.
---
Additional Resources for Entrepreneurs