Small Business Startup News
Valentine Gifts To Drive Record Sales For Retailers
Written by Tim Morral
Published: 2/8/2012
Report by the NRF predicts a significant increase in consumer spending for Valentine's Day 2012.
They say everything has a price -- and if a new National Retail Federation (NRF) survey is accurate, the price of love is going up this Valentine's Day.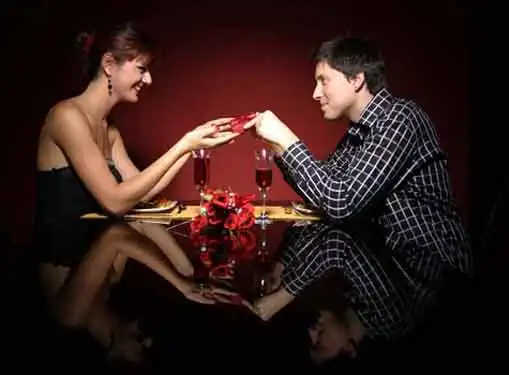 The NRF 2012 Valentine's Day Consumer Intentions and Actions survey, conducted by BIGinsight, revealed that U.S. consumers plan to spend an average of $126.03 on gifts for their sweethearts, up 8.5% from the 2010 spending figure of $116.21.
Total Valentine's Day spending is expected to top $17.6 billion -- the highest amount in the survey's ten-year history.
The increase in planned V-Day spending may be attributable to several factors including an improving employment landscape and growing consumer optimism about U.S. economic prospects.
"As one of the biggest gift-giving holidays of the year, it's encouraging that consumers are still exhibiting the desire to spend on discretionary gift items, a strong indication our economy continues to move in the right direction," said NRF President and CEO Matthew Shay.
"Anticipating high foot traffic in the coming weeks, retailers have replenished their inventories and will entice eager shoppers with great deals on everything from special menu items at restaurants to clothing to flowers and, of course, chocolates."
Other key survey findings include:
Spending on spouses will eat up the majority of consumers' Valentine's Day budgets with the average person intending to shell out $74.12 on their spouse or sweetheart.
Consumer will spend an average of $25.25 on their kids, parents and other family members. They will spend an additional $6.92 on friends and $4.52 on pets.
Men will substantially outperform women in the area of V-day spending. The average male consumer will drop $168.74 compared to the $85.76 spent by the average female consumer.
Ranked from highest to lowest, the top Valentine's Day spending categories will include jewelry, an evening out, flowers, candy, clothing and gift cards.
Technology will be a driving force behind Valentine's Day sales. It's estimated that more than half of all tablet owners (53.8%) and 40% of smartphone owners intend to use their devices to shop for gifts and purchase products.
Share this article
---
About Our Small Business News
Our reporters cover all aspects of what entrepreneurs want and need to know. Our perspective is all about giving you news you can use to be a successful entrepreneur.
---
Additional Resources for Entrepreneurs