Small Business Startup News
Vast Majority Of Business Professionals Have Never Seen People They Regularly Work With
Written by Tim Morral
Published: 11/21/2013
New study highlights important changes in the way we interact with coworkers, customers and employees.
The days of face-to-face business interactions are dwindling. For most business professionals, remote communication and interactions have become commonplace. But a new study shows just how frequently remote communication occurs and highlights some of the challenges that businesses are up against when it comes to a lack of face-to-face interactions.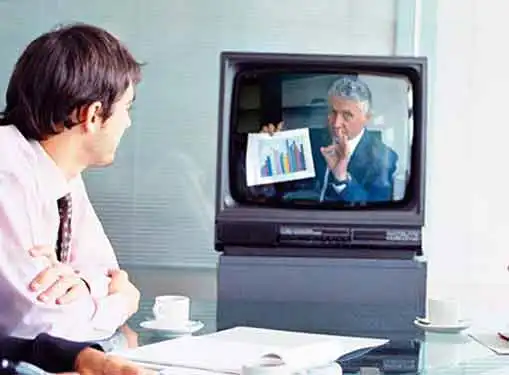 Recently, Entrepreneur reported on the results of a study by video conferencing provider, Blue Jeans Network. In a survey of business professionals, 91 percent said that they routinely interact with coworkers, customers and employees that they have never seen.
Slightly more than half of survey respondents believe video conferencing is the best alternative to in-person meetings, followed by audio conferencing (23%) and email (14%).
Despite the convenience and cost savings that conferencing technology provides, the lack of in-person interaction is creating some new challenges for businesses. In many cases, employers are unable to see what the other person is doing on the other end of the line and coworkers question their ability to command the attention of their peers during conferences or meetings.
A lack of face-to-face interaction also has the potential to create embarrassing situations with customers or other individuals. Approximately 40 percent of business professionals indicated that they have mistaken someone's gender before they established a visual connection and 60 percent said that they have completely misread the tone of an email or phone message.
Even more disturbingly, 75 percent of survey respondents believe they have lost a deal due to a lack of face-to-face interactions. This underscores the importance of video and other communication solutions in technology planning for small businesses, especially for companies with a geographically diverse customer base.
By using video conferencing solutions, small companies may be able to improve the quality of communication as well as the outcomes they achieve from remote interactions with customers and employees.
Share this article
---
About Our Small Business News
Our reporters cover all aspects of what entrepreneurs want and need to know. Our perspective is all about giving you news you can use to start and grow your business.
---
Additional Resources for Entrepreneurs