Small Business Startup News
Venture Capital Market At The Brink Of Serious Change
Written by Jenna Weiner
Published: 7/7/2009
As the venture capital market sees historically bad returns and many venture capitalists are scaling back their investments, the industry is poised to undergo serious changes.
The Ewing Marion Kauffman Foundation released some bad news for entrepreneurs who were expecting large venture capital investments, with a study showing that the VC market is expected to shrink to half its size in the coming years.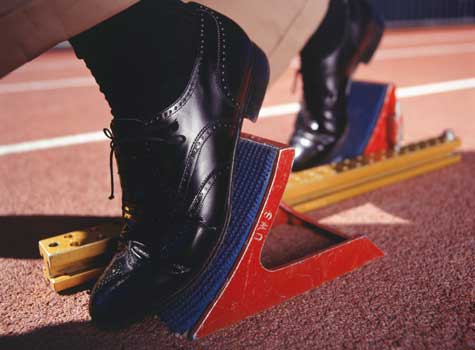 The report, titled Right-Sizing the U.S. Venture Capital Industry, found that VCs have been flooding the industry with too much capital, negatively impacting valuations and exit multiples.
This over-investment is coupled with the poor exit market, falling GDP, and depressed returns - the Dow Jones recently reported that the 67 mergers and acquisitions of venture-backed companies this quarter was the lowest quarterly M&A deal total since 1999, while the Kauffman Foundation reported that five-year returns have been declining since 2004, after the dot-com bust.
There is also reason to believe that the industry itself might need to change its structure, which currently preferences the IT and telecommunications sectors that have been historically well-performing but no longer are.
All of these factors combine to predict a significant shrinking of the venture capital industry, a sentiment echoed by many venture capitalists who are scaling back their investments by the millions, reported the New York Times.
The average entrepreneur may not need to worry, however - the Kauffman Foundation reported that less than 1 percent of new employer businesses in the U.S. each year are financed by venture capitalists.
Have Friends Who Might Like This Article?

Share this on Twitter
Let them know on LinkedIn
Ready to Learn More? We Think You Might Like These Articles:
---
About Our Small Business News
Gaebler.com journalists write new news articles for entrepreneurs whenever there's news. Our small business news articles review trends in small business, analyze the ramifications of regulatory initiatives, present relevant entrepreneurial research findings, and cover many other topics of interest to small business owners.
---
Additional Resources for Entrepreneurs