Small Business Startup News
Voluntary Benefits In High Demand Among Small Business Employees
Written by Tim Morral
Published: 8/31/2012
MetLife study shows that small businesses need to do a better job leveraging voluntary benefits to boost retention of younger generations of workers.
Younger workers constitute large segments of the nation's small business workforce and want their employers to provide more assistance in helping them cope with the effects of the recession and in improving their personal financial situations.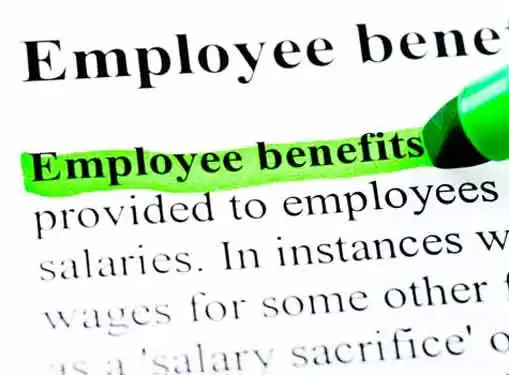 According to a new MetLife study, one out of two Gen X and Gen Y small business employees are eyeing employee benefits as a way to achieve financial security, regardless of whether or not they are required to self-fund the cost of those benefits.
With more than 80 percent of employers indicating that employee retention is a primary benefits goal, voluntary benefits -- opt-in benefits for which employees pay all or part of the cost -- are emerging as an important resource for improving employee retention rates. Common voluntary benefits include life insurance, critical illness insurance, and disability income, but the study finds that these benefits as not that common in businesses with fewer than 500 employees.
The study also finds that Gen X and Gen Y employees who express satisfaction with their benefits are more likely to exhibit a sense of loyalty to their employers (72%) compared to the overall loyalty rate for younger workers (46%).
"It's hard to over-estimate the importance of responding to the needs of younger workers on whose shoulders the future of a small business can depend," said Anthony J. Nugent, executive vice president, Group, Voluntary & Worksite Sales, at MetLife.
It's important to note that younger workers are willing to play a role in securing small business health insurance plans and other benefits they would like to receive, even though it may mean a larger financial commitment. Two out of three Gen X and Gen Y workers would rather pay more for benefits than lose those benefits altogether.
"Our study underscores that generational differences about benefits needs and preferences are not just reflections of age," Nugent adds. "Younger workers, particularly those in many smaller organizations that were hit very hard by the recession, and who are unsure about the future of Social Security, have a different benefits perspective than older generations."
Share this article
---
About Our Business News for Entrepreneurs
Our small business news site is packed with the latest news for people who love entrepreneurship. Learn about the latest business news and financial news concerning the market and the economy.
---
Additional Resources for Entrepreneurs