Small Business Startup News
Weak Job Market Has Workers Taking Untraditional Measures
Written by James Conroy
Published: 6/23/2009
Job seekers are doing everything from sending shoes to dressing in odd costumes when looking for work.
Although there hasn't been much good news for small business owners recently, one silver lining to the recent economic downturn is that there are a number of quality candidates to fill positions, and some are taking untraditional efforts to get jobs.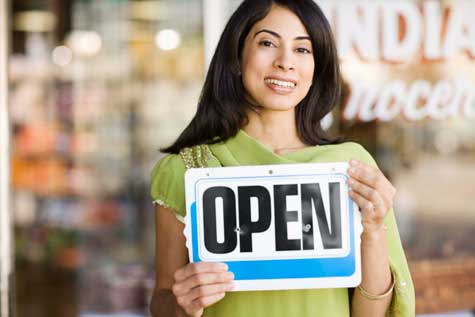 A recent study from job website CareerBuilder finds that employers are seeing an increase in job seekers using unusual tactics in the hope of getting a leg up on the competition with 18 percent of hiring managers saying they have seen these efforts ramp up this year. This is up from the 12 percent who said the same last year.
Of these unusual techniques, CareerBuilder notes that one job seeker sent a shoe along with a resume while another potential employee showed up at an interview around Easter dressed in a bunny suit.
Jason Ferrara, senior career advisor at CareerBuilder, says that while candidates should try to stand out, there should still be some level of professionalism in the job hunt.
"While unusual job search antics may attract the attention of hiring managers, they need to be done with care and professionalism so that candidates are remembered for the right reasons," he said.
Have Friends Who Might Like This Article?

Share this on Twitter
Let them know on LinkedIn
Ready to Learn More? We Think You Might Like These Articles:
---
About Our Entrepreneur News
Our journalists cover all aspects of small business ownership. Our coverage is all about giving you news you can use to start and grow your business.
---
Additional Resources for Entrepreneurs