Small Business Technology News
3D Printing Gaining Popularity Among Small Businesses
Written by Tim Morral
Published: 10/11/2014
With prices on the decline and major office supply and logistics providers offering 3D printing services, more small businesses are using 3D printing to gain a competitive edge.
Small business owners are embracing new technology and 3D printing capabilities. Although the technology is still in its infancy, 3D printing is catching on among small businesses for its ability to reduce product development costs, increase time-to-market and simplify product repairs. Over the last two years, prices have fallen and 3D printers have become more accessible to small and medium-sized businesses, according to Bloomberg Businessweek.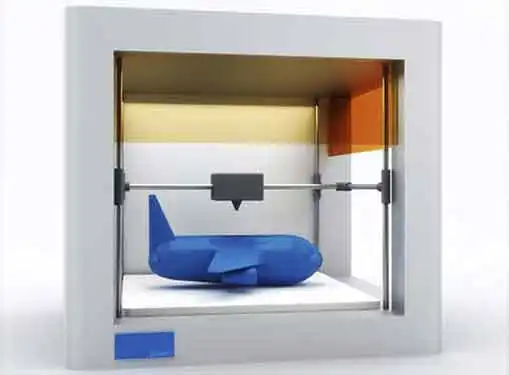 Currently, tech-savvy small businesses and specialists, including engineers, jewelry makers and architects are the primary types of small business users, according to Daniel Levine, a consumer trends expert and director of the Avant-Guide Institute. This is due to their familiarity with computer design and scanning processes involved with 3D printing.
But many experts and small business owners are still unsure about the potential impact and use cases of 3D printers for small companies. In an interview with Bloomberg, Levine said, "Everybody who's looking at [3D printing] feels pretty certain it's going to have a large impact, but exactly what that will be is still uncertain."
Levine explained, "Early-adopting small business owners tend to use 3D printing for prototyping, creating replacement and intricate parts, and for making customized gifts," but "the barrier to widespread use of the printers is not cost ... but technical know-how."
In an effort to provide 3D printing capabilities to the masses without requiring a significant technology investment (most 3D printers currently run upwards of $3,000), office supply and logistics companies like Staples and UPS have begun offering 3D printing services to small businesses. In fact, UPS recently announced plans to expand its six-store 3D printing pilot program to more than 100 locations across the U.S. in response to growing small business demand, reported Fortune.
"We are committed to offering small business owners, entrepreneurs and consumers high-tech solutions in order to assist with all of their business needs," said Michelle Van Slyke, vice president of marketing and sales at The UPS Store, in a statement. "We launched the pilot to evaluate if there was demand for 3D print and we're excited to be announcing an expansion, giving even more small business owners access to high-quality, professional 3D printing."
UPS is not the only company noticing increased demand for 3D printing services. According to a report by Wohlers Associates, the 3D printing market grew 21 percent from last year.
Small business owners must assess their own processes and need for 3D printing services when determining whether to leverage this technology. But as prices continue to decline, many small business owners will turn to 3D printing to keep ahead of the competition.
Share this article
---
About Our Entrepreneur News
Our entrepreneurial news is packed with useful information for small business startups and entrepreneurs. Find helpful entrepreneur resources about small business management, financing, marketing & technology.
---
Additional Resources for Entrepreneurs