Small Business Technology News
Adoption Of Hybrid Cloud Solutions Moves Forward
Written by Tim Morral
Published: 7/4/2014
Hybrid cloud technology is making serious inroads in business IT environments, but technology chiefs universally agree that it's still unrealistic to run all applications in the cloud.
Cloud technology has changed IT conversations in businesses of all shapes and sizes. But lingering concerns about the security and integrity of data have made IT decision-makers cautious about adopting public cloud solutions (i.e. subscription-based services), and forced many businesses to implement more costly private clouds featuring on-premises hardware, software and IT support.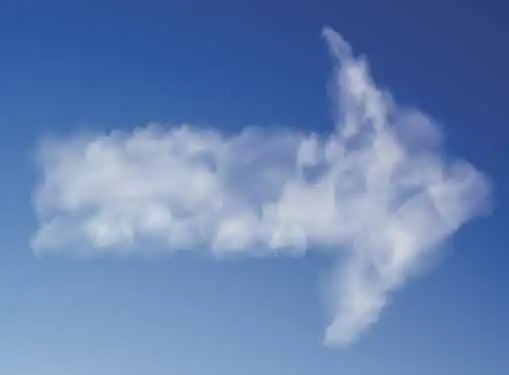 That's where hybrid clouds enter the picture to keep cloud momentum on a forward path. Designed to leverage the features and benefits of both public and private clouds, hybrid clouds combine on-premises and off-promises components, enabling businesses to improve both security and IT efficiency.
According to a recent ZDNet report, 70 percent of IT decision-makers are either currently using or are considering using hybrid cloud solutions--a sign that cloud technology may be evolving for use across a broader range of business applications.
Considerations for Small Businesses
Most small business owners eventually ask, "Is the cloud right for my small business?" But while just 5 percent of decision-makers at larger companies were unfamiliar with the hybrid concept, 13 percent of IT decision-makers in small businesses had never heard of hybrid clouds, revealing an important IT gap that could jeopardize small companies' ability to fully leverage cloud technology.
"These findings aren't too surprising given that many small organizations don't have the existing hardware infrastructure needed for the on-premise part of a hybrid solution. Also, small companies that aren't burdened by legacy systems may actually find it easier and more cost effective to use a purely public cloud solution instead of buying their own hardware," said ZDNet, citing a Tech Pro Research study conducted in May 2014.
Is the Cloud the Answer for All Business Applications?
The trend toward increased adoption of cloud technology appears to have limits. In a separate study, ZDNet reported that 92 percent of technology decision-makers believe that it is unrealistic to ever consider running all business applications through the cloud.
The reason? For now, the security, cost and reliability is simply too great to consider using the cloud for mission-critical applications.
Share this article
---
About Our News for Entrepreneurs
Our reporters cover everything related to entrepreneurship. Our perspective is all about giving you news you can use to start and grow your business.
---
Additional Resources for Entrepreneurs