Small Business Technology News
Amazon Shares Rise After Credit Card Reader And Mobile Payment Service Debut
Written by Tim Morral
Published: 8/19/2014
Amazon is now the largest ecommerce retailer in payments, competing with Square and other established mobile payment processing systems.
Amazon shares are up more than three percent after it introduced a credit card processing device and mobile app. It's targeted at small business owners and will allow them to accept payments through their smartphones and tablets as opposed to traditional POS systems.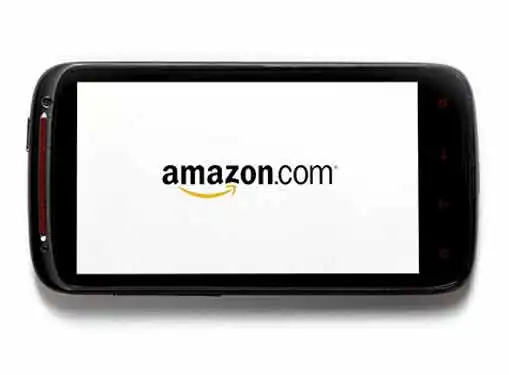 The Local Register directly competes against companies that offer a similar service, including Square--the first company to offer online payment services to small businesses in 2010. Windsor Holden, research director at the Juniper Research consultancy, said Amazon's Local Register represents a serious challenge for Square and other providers.
"Given the size and scale of the company relative to Square, Amazon is in an exceptionally strong financial position," Holden told BBC News. "Square may now find itself struggling to compete on an equal basis."
He went on to say there is still a sizeable window for big brands to exploit this market and Amazon will use the consumer trust it has to offer an effective cash register for small businesses.
Amazon is currently offering a discounted introductory rate of 1.75 percent on Local Register transactions, increasing to 2.5 percent next year. However, that's still cheaper than both Square and PayPal services, which charge 2.75 percent and 2.7 percent per swipe respectively.
A spokesperson for Square commented: "We've long been focused on building a complete register service for local business. This reinforces our mission and shows the demand for all of our services."
Like Square, Amazon's Local Register will include a card reader that attaches to a smartphone, Kindle or tablet. The reader then processes credit or debit card payments through the same network that processes Amazon.com purchases.
The card reader costs $10, but the first $10 in transaction fees will be credited back to the customer. The customers Amazon is trying to serve with its Local Register are small businesses that may otherwise only accept cash or checks.
Rather than credit the user's bank directly, Local Register adds the sum to their Amazon Payments account. It will also offer the ability to create reports about sales trends that show small business owners how specific product categories performed over a certain time frame.
There are a growing number of credit card payment gateways that your company can now choose from. Stay competitive by keeping up-to-date on the trends and technology that could help your business run smoothly as it continues to grow.
Share this article
---
About Our Business News for Entrepreneurs
Our small business news site is packed with useful information for people who love entrepreneurship. Find helpful entrepreneur resources about the latest business news and financial news concerning the market and the economy.
---
Additional Resources for Entrepreneurs