Small Business Technology News
Apple Crushes The Competition In The SMB Mobility Marketplace
Written by Tim Morral
Published: 12/20/2012
Intermedia reports that Apple's iOS operating system continues to outpace Android and other devices in small and medium-sized businesses.
Mobile devices have quickly become a mainstay in technology planning for small businesses. Equipped with a must-have array of smartphones, tablets and mobile apps, SMB employees have the ability to maintain high levels of productivity and connectivity from remote locations as well as in the workplace.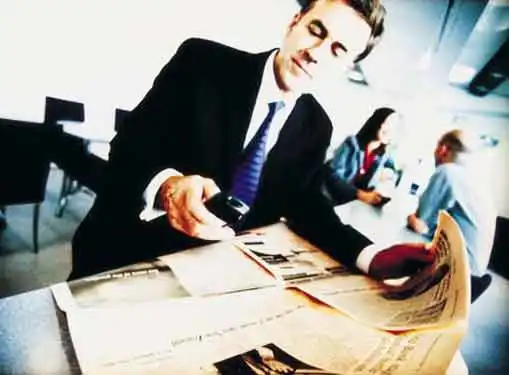 As you might expect, the battle for mobility market share is fierce, with major brands vying for dominance in the SMB marketplace. However, new data released by cloud service provider, Intermedia, shows that Apple continues to be the clear leader in the SMB mobile market.
During the three-month period from September to November, Apple iOS operating systems accounted for 68.2 percent of all SMB device activations. Google Android came in a distant second at 25.1 percent, and BlackBerry and Microsoft's Windows Mobile barely scratched the surface at 4.1 percent and 2.6 percent respectively.
Demand for advanced mobile devices and solutions is being driven by SMB's need to use mobile to accomplish a diverse range of workplace functions. Michael Gold, president, Intermedia, says, "Our customers are using their smartphones and tablets like never before. For example, they are using Hosted PBX to route calls to their mobile devices; they can read voicemails as emails while in a meeting; and they can access their data via Cloud Server. Just as importantly, admins can log in to the HostPilot™ Mobile App and manage their accounts without being tied to the office."
Key Findings from the SMB Mobile Marketplace
In addition to the breakdown of mobile activations by device platform, the Intermedia report includes several other findings that shed light on the current state of the SMB mobile marketplace.
Tablet Activations. Apple iPad also leads the way in tablet activations with 92.6 percent of the market, followed by BlackBerry Playbook at 5.3 percent and Windows Surface at 2.1 percent.
Windows Surface. Despite low totals, the popularity of Windows Surface is growing. Since its debut in October, month-over-month activations increased by 45 percent.
iPhone 5. The release of the iPhone 5 has played a role in Apple's market dominance. Apple iPhone activations rose by 22 percent during the month following the iPhone 5 release in September.
Share this article
---
About Our Breaking Entrepreneurial News
Our team publishes news articles for entrepreneurs five days a week. Our small business news articles review trends in entrepreneurship, analyze the impact of new government policies, present relevant entrepreneurial research findings, and cover many other topics of interest to entrepreneurs.
---
Additional Resources for Entrepreneurs