Small Business Technology News
Apple IPhone Surpasses Blackberry In The Workplace
Written by Tim Morral
Published: 11/18/2011
Study reveals that iPhones now reign supreme as the preferred smartphone for workers and managers.
Once the staple of workplace wireless solutions, Blackberry (RIM) has fallen out of favor with workers, losing ground to Android and iPhone, the new leader in workplace smartphone use.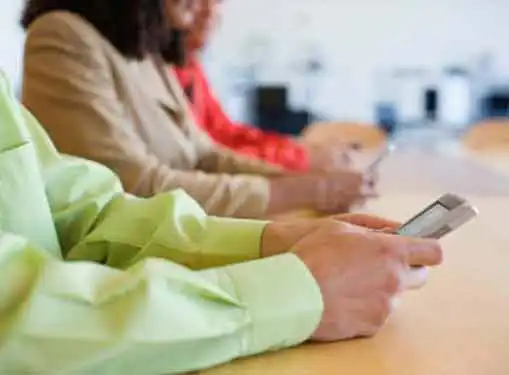 Wired is reporting that in a recent survey conducted by mobile services seller iPass, the iPhone is currently allowed in 45% of the 1,100 companies surveyed compared to 32% for the Blackberry.
These figures are a reversal of last year's numbers in which more companies allowed the use of Blackberries (35%) than iPhones (31%) or any other device. The survey indicates that Android is also gaining workplace share, more than doubling its workplace presence from 10% in 2010 to 21% in 2011.
In addition to the popularity of Apple products, the rise of the iPhone as a workplace mobile solution is partially due to the fact that corporate IT departments are loosening controls over the mobile devices that are permitted in the office.
"Back in the day the corporation bought your phone and they told you what you were going to have," says Kevin Murray vice president of product marketing at iPass. "Now fewer companies are provisioning smartphones. They're saying you can bring your iPhone in and we're going to give you access."
Wired notes that the use of smartphones in the workplace is important to companies, giving workers access to more than personal email and Twitter updates. Mobile apps like Dropbox and Evernote are useful productivity solutions that help employees do their job more effectively and promote efficiency in the workplace.
By moving toward a device agnostic policy in the workplace, employers equip their workers with the ability to access useful apps through the device of their choosing and on the mobile platform with which they are most familiar.
Share this article
---
About Our Entrepreneur News Feeds
Our reporters cover everything related to what entrepreneurs want and need to know. Our perspective is all about giving you news you can use to start and grow your business.
---
Additional Resources for Entrepreneurs