Small Business Technology News
CES 2012 Offers SMBs A Glimpse Into Current Tech Trends
Written by Tim Morral
Published: 1/9/2012
At this week's 2012 Consumer Electronics Show, entrepreneurs can expect to see a trend of refinement of existing consumer technologies rather than large-scale electronics innovation.
At this year's CES, the premiere consumer electronics tradeshow kicking off tomorrow in Las Vegas, revolutionary innovations in major consumer product categories appear to be off the table. Instead, thinner, lighter and smaller are the trends du jour, as electronics manufacturers attempt to deliver more refined versions of gadgets that are already familiar to consumers.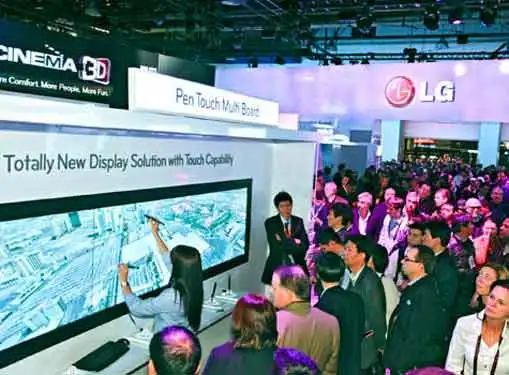 The key focus at this year's event is expected to revolve around new lines of ultra-thin, Intel-based laptops being categorized as "Ultrabooks" and the unveiling of several new tablet offerings, with manufacturers stepping up their efforts to capture market share from the iPad and Amazon's tablet/e-reader hybrid, the Kindle Fire.
Despite tepid interest in the consumer marketplace, electronics manufacturers like Sony and LG are also expected to ramp up their efforts to promote 3DTV technology (which debuted at CES 2011) as well as other HDTV, home theater and electronic gaming products including the Sony PlayStation Vita.
Another story that is already emerging from this year's CES is whether or not the show will continue to be a relevant player in the consumer electronics industry. Leading electronics manufacturers like Apple and Amazon have already opted out of the event and although they are presenting for the fourteenth time at CES, Microsoft has announced that they will not host a booth or deliver keynote presentations in future years.
The trend toward large, brand manufacturers sitting out the annual CES is a double-edged sword for small and medium sized technology companies. Although the declining dominance of large corporations leaves more oxygen in the room for SMB providers of apps and innovative consumer technologies, some entrepreneurs are concerned about the impact the resulting vacuum will have on the amount of exposure they can generate from participation in the event.
But the likelihood of CES losing its relevancy is slim. With CEOs, celebrities and other major figures in consumer electronics flocking to Vegas in record numbers, it's expected that CES will continue to play an important role for SMBs in the consumer electronic sector for many years to come.
Share this article
---
About Our Small Business News
If you enjoyed this article, you can find plenty more like it on our site. We cover important news stories for entrepreneurs. In addition to breaking news for entrepreneurs, we also have tons of how-to articles that cover topics like obtaining venture capital, buying advertising, working with family members and much more.
---
Additional Resources for Entrepreneurs