Small Business Technology News
CIO Budgets And IT Investments On The Rise
Written by Tim Morral
Published: 5/18/2012
Harvey Nash/Telecity Group study shows that CIOs are once again targeting strategic growth and technology investment opportunities.
After experiencing a spending slump for the past several years, there are signs that CIOs are emerging from precautionary spending patterns and are beginning to target growth in their organizations' information technology programs.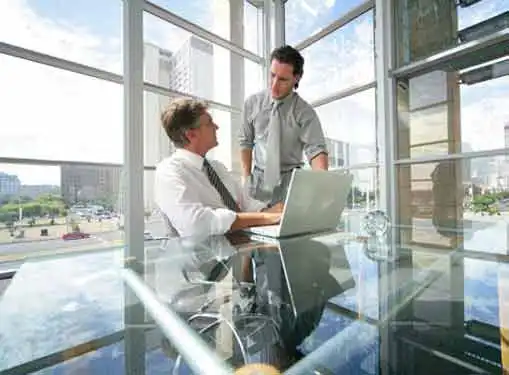 The 2012 CIO Survey conducted by Harvey Nash USA and data center operator, TelecityGroup, shows that CIOs are focused on digital media, mobile commerce and increasing budgets as they once again explore how to use technology to gain business advantage.
"This year's Survey shows that U.S. CIOs are shaking off the bunker mentality that held them captive the past few years since the Great Recession, and they are beginning to focus on strategic growth activities again," said Harvey Nash USA President and CEO Robert J. Miano.
"Their shifting priorities align completely with the anecdotal evidence that we are gathering every day from our customers. Case in point, every single offshoring project that we have discussed in the last 12 months has been for digital media or had a digital media component. The impact of digital media has been seismic."
Budgets. Half of CIOs surveyed (51%) reported increasing their budgets in 2012 (an average increase of 12% over 2011) and nearly the same number (46%) plan to increase their budgets again in the next twelve months.
Digital Media. The vast majority of CIOs (80 percent) are actively encouraging the use of digital media in their organizations. Many (55 percent) are investing in the development of tablet-based apps for internal company use.
CIO Role. Two-thirds of all CIOs have an international role in their companies -- a dramatic spike from the 37 percent of CIOs who reported a global role in 2011 and a reflection of the rising trend of globalization in IT.
"As Boards look ahead seeking new ways to grow and innovate in an increasingly complex data-rich world, the role of the CIO takes on greater importance and increasing responsibility. We are seeing the DNA of IT leaders changing as they have become more representative of their internal and external customers. It is a very exciting time to be a CIO," said Telecity Group CEO Michael Tobin.
However, more than half of all CIOs are concerned about the technology skills shortages they are encountering in the employment marketplace, noting that a lack of workers with technology skills may limit their companies' ability to keep up with the pace of change.
Additionally, women are severely underrepresented in the CIO role with a third of all companies reporting no women in management roles in their IT organizations.
Share this article
---
About Our Small Business News
Our reporters publish news articles for entrepreneurs five days a week. Our entrepreneur news articles review trends in business management, analyze the ramifications of regulatory initiatives, present relevant entrepreneurial research findings, and cover many other topics of interest to small business owners.
---
Additional Resources for Entrepreneurs