Small Business Technology News
Chasing The Staff Pick Designation On Kickstarter
Written by Tim Morral
Published: 12/24/2014
Many entrepreneurs view Kickstarter's Staff Picks as the brass ring of alternative funding. Here's how to increase the likelihood that your project or startup reaches the site's coveted Staff Pick status.
Kickstarter is an extremely popular crowdfunding source for startups and creative projects, but capturing the attention of potential funders isn't easy.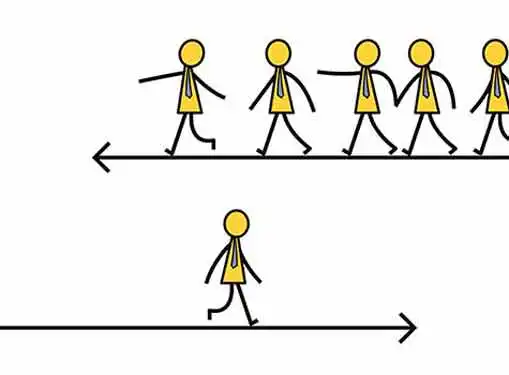 Entrepreneurs have learned that Kickstarter's "Staff Picks" are more successful than other listings--the only trick is learning how to qualify for Staff Pick status.
Becoming a Kickstarter Staff Pick
Unfortunately, there are no magic formulas to guarantee that your startup or project lands in Staff Pick territory, since these projects are chosen by the platform's 98 employees. But a recent AP report offered several tips to increase the likelihood that your startup lands on staffers' radar:
Follow the rules: Do your research and make sure that your project adheres to Kickstarter guidelines. It's especially important that your project or startup offers interesting rewards for donors.
Generate buzz: Consider ways to generate online enthusiasm for your project. By encouraging journalists and bloggers to write about your project, you can increase its visibility with Kickstarter staffers.
Tweet staffers' blog posts: Kickstarter staffers routinely contribute to the company's blog. Although it's not a sure thing, tweeting links to employee blog posts can make staffers more aware of your company and project.
Email staffers: It never hurts to email staffers directly, using the email addresses published on the site. This can be especially useful for alerting staffers that your project or business has been mentioned elsewhere online.
Regardless of whether or not you're able to achieve Staff Pick status, another way to improve the odds of Kickstarter funding is to attract the attention of serial Kickstarter backers. According to Business2Community, there are more than 2 million people who have supported multiple Kickstarter projects and 40,000 people who have backed 25 or more projects.
The best way to connect with serial backers is through social networking. By actively participating in group discussions on Facebook, Linkedin, Google+, Reddit and other sites, you can engage serial backers and capture their attention by showing that you care about helping other people achieve success.
Share this article
---
About Our News for Entrepreneurs
If you liked this small business news article, you can find plenty more like it on our site. We cover important news stories for small business owners. In addition to breaking news for entrepreneurs, we also have tons of how-to articles that cover topics like obtaining venture capital, preparing a marketing plan, getting publicity and much more.
---
Additional Resources for Entrepreneurs